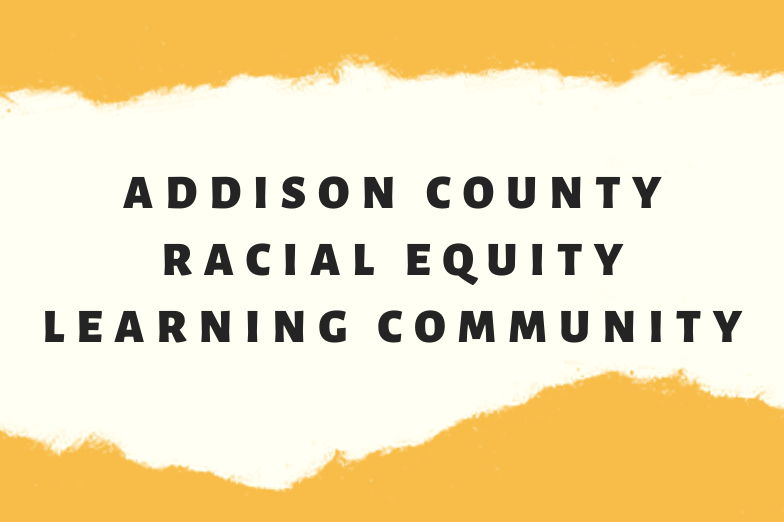 The Addison County Racial Equity Learning Community (see our blog post for more information on how this group got started) invites you to our meeting on April 13, 2021. All are welcome and invited to attend - Zoom registration is required.
Join facilitator Marissa Barbieri (bio below) for the latest in our series of learning community conversations that grew out of Renee Wells' "Critical Questions for Anti-Racist Organizations". Through whole group learning, individual reflection, and small group conversation, we'll explore foundational equity concepts and their relationship to equality and justice.
Marissa Barbieri is a strategic thinker with a passion for facilitating conversations that spark connection and help disrupt, heal from, and reimagine systems of oppression. Building on her experience with and love of designing dynamic learning environments, Marissa consults with individuals, organizations, schools, and school districts on their equity, diversity, and inclusion culture and practices. Marissa focused her Master's Degree in Leadership for Sustainability on coaching and facilitation for racial equity and is particularly enthusiastic about supporting fellow white folks in their understanding of power and privilege. Her previous philanthropic work with The Bay & Paul Foundations fostered a broad systemic view of inequity and a deep appreciation for the holistic change possible at the intersection of educational and social justice. Adept in School Reform Initiative collaborative practices with a background in place-based learning and Education for Sustainability, she has partnered with folks ranging from middle school students to nonprofit leadership in creating opportunities for transformative conversations.
WHEN: April 13, 2021
TIME: 12:00 - 1:00pm (bring your lunch!)
WHERE: Zoom - registration required