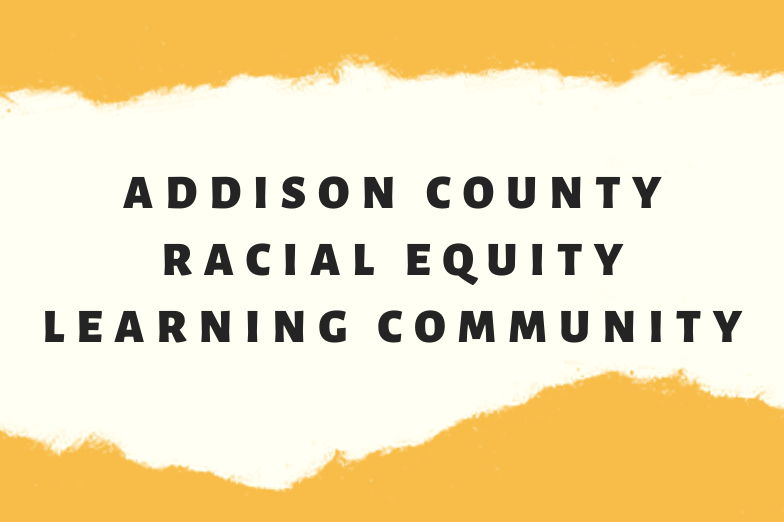 The Addison County Racial Equity Learning Community invites you to our meeting on Thursday, March 30, 2023. All are welcome and invited to attend - Zoom registration is required.
Addison County Racial Equity Learning Community is pleased to introduce our new facilitator to the group, Zoraya Hightower. Zoraya is an Associate with The Creative Discourse Group and has worked on environmental and social justice issues across the globe and in her local communities for over ten years. In addition to her work with Creative Discourse, Zoraya works with Nature for Justice to support Black and Indigenous US farmers and serves on the Burlington Vermont City Council after winning a seat as the first woman of color elected in 2020. Her deep and diverse experience is augmented by a master's degree in Environmental Management from the Yale School of Environment and bachelor's degrees in Economics and Environmental Policy from the University of Tulsa.
The goals of our sessions with Zoraya are to:
1. Gain an understanding of how power dynamics work in systems
2. Conduct a power analysis of the non-profit system in Addison County
3. Begin to identify actions Addison County non-profits can take to reduce barriers and create equitable access to opportunities for Addison County residents, especially those who have been marginalized.
Please join us!
WHAT: Addison County Racial Equity Learning Community Meeting - March 2023
WHEN: Thursday, March 30, 2023
TIME: 9:00am - 11:00am
WHERE: Zoom - register here