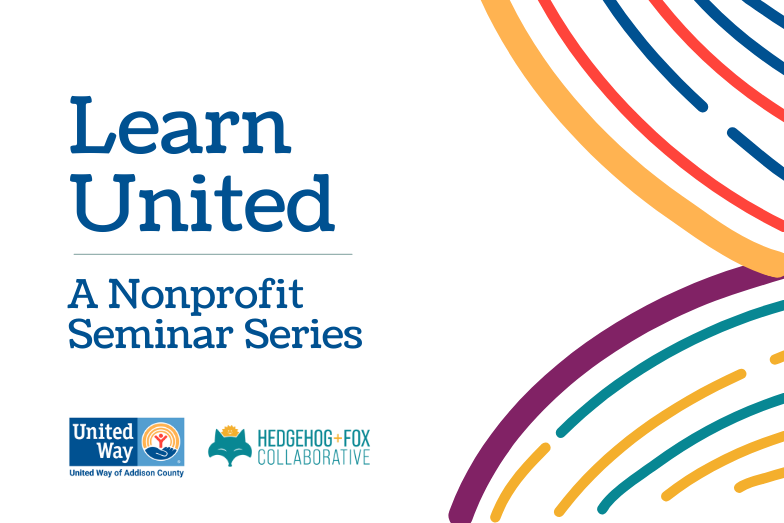 "It's that time of year again!" (Dun, dun, dun!) Have you ever received an appeal letter from a nonprofit that starts with that eerie reminder that their annual campaign has started? It's far from inspiring, yet it likely reflects how many nonprofit professionals and volunteers feel about reaching out to their donors to ask for support every fall. Join us on October 6, 2022, at 9:30 am to find the fun in fundraising again (pun intended but with apologies).
We'll cover how to:
Breathe life into a small (or stale!) annual campaign
Build meaningful relationships with donors
Ask for what you really need
Engage your Board members in the process
Inspire more than generosity with every ask
Nonprofit staff and volunteer Board members are encouraged to attend!
Learn United is a nonprofit seminar series brought to you by United Way of Addison County and Hedgehog + Fox Collaborative.
Date: Thursday, October 6, 2022
Time: 9:30am - 11:00am
Location: Zoom - Registration Required