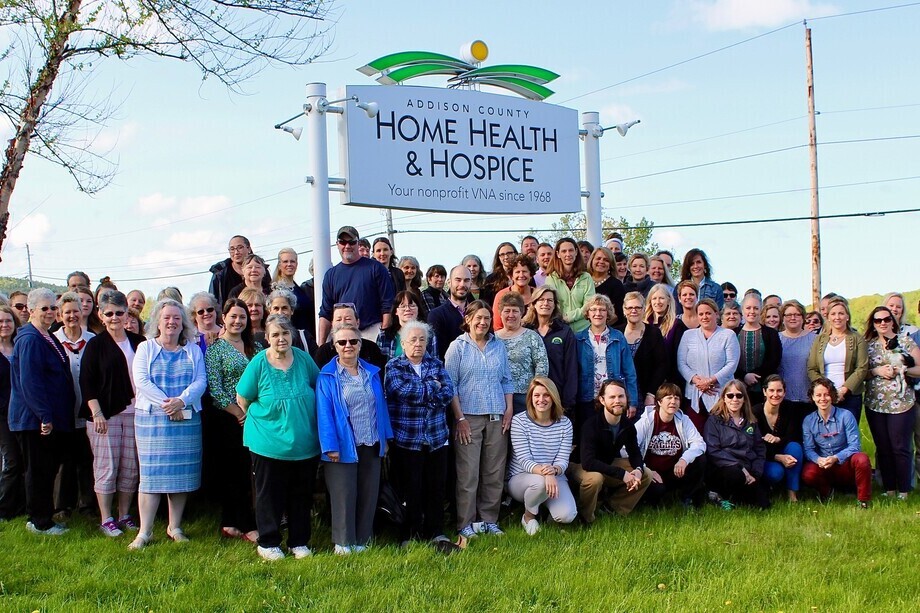 Lunch & Learn with Deb Wesley, CEO of Addison County Home Health & Hospice (ACHHH)
In collaboration with patients, families, and other community providers, Addison County Home Health & Hospice, a nonprofit agency, enhances the health, dignity, and independence of Addison County residents through comprehensive, patient-centered home health and hospice care. Quality patient care occurs through thoughtful, deliberate planning by clinicians using a well-defined body of knowledge and established standards of patient care. Standards of practice are determined by ACHHH and by each discipline's national professional organization. ACHHH is committed to improving the quality of life for the people they serve.
Join us on Zoom (Registration required) as we hear from Deb Wesley, CEO of ACHHH.
Date: December 10, 2020
Time: 12:00pm - 1:00pm
Location: Zoom (Registration Required)
Free and OPEN TO ALL!
Every second Thursday, Addison County's Emerging Leaders (ELAC) will get together from 12:00-1:00 pm to discuss local issues with local leaders.