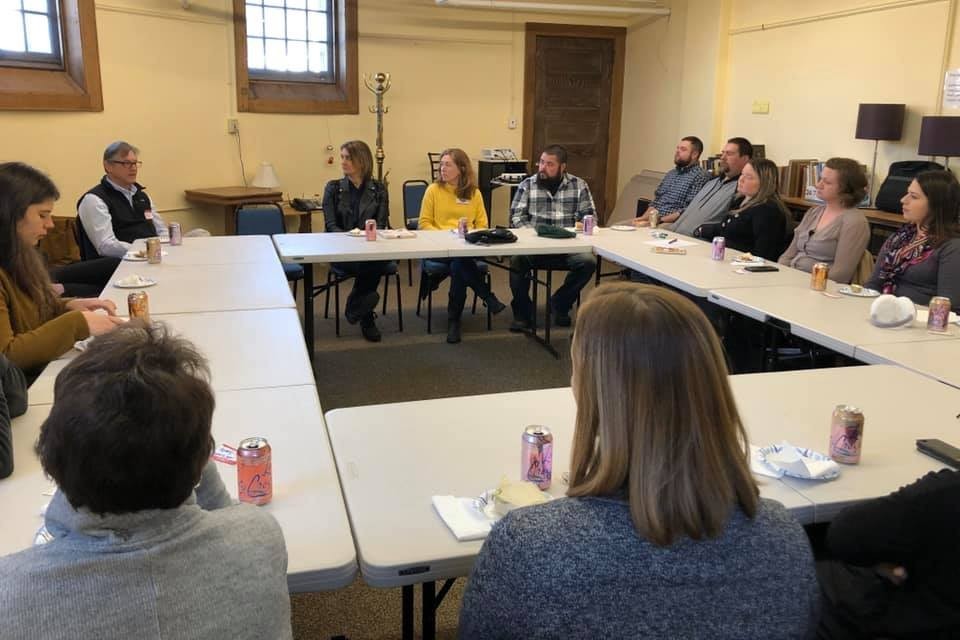 Lunch & Learn with Donna Bailey, Co-Director of Addison County Parent/Child Center
The Addison County Parent/Child Center was founded in 1980 in response to a shortage of quality child care and services for Addison County families with children under the age of three. Today the Parent/Child Center serves almost 2,000 Addison County residents annually by providing child care, parent education, play groups, job training, academic education, social services and assistance in moving from welfare to work. Join us in June when we hear from Co-Director, Donna Bailey.
Date: June 11, 2020
Time: 12:00pm - 1:00pm
Location: TBD
Free and OPEN TO ALL!
Every second Thursday, Addison County's Emerging Leaders (ELAC) will get together from 12:00-1:00 pm to discuss local issues with local leaders.