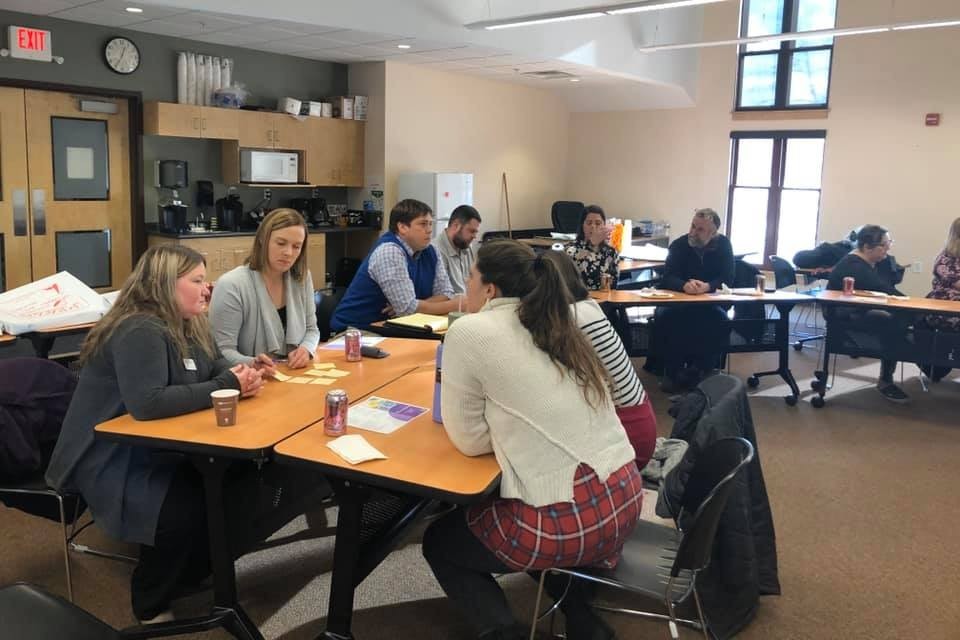 Lunch & Learn with Kristin Bolton, Assistant Director of Elderly Services
Founded in 1981, Elderly Services' original purpose was to offer elders and their families an adult day care center to help delay or prevent nursing home placement. Decades later, their award-winning adult day center — Project Independence — continues as their flagship program. They have an array of services in pursuit of their mission: To provide creative, high-quality programs to help elders live safe and satisfying lives in their own homes and communities. Join us in May when we hear from Assistant Director, Kristin Bolton.
Date: May 14, 2020
Time: 12:00pm - 1:00pm
Location: Elderly Services, 112 Exchange Street, Middlebury, VT
Free and OPEN TO ALL!
Every second Thursday, Addison County's Emerging Leaders (ELAC) will get together from 12:00-1:00 pm to discuss local issues with local leaders.