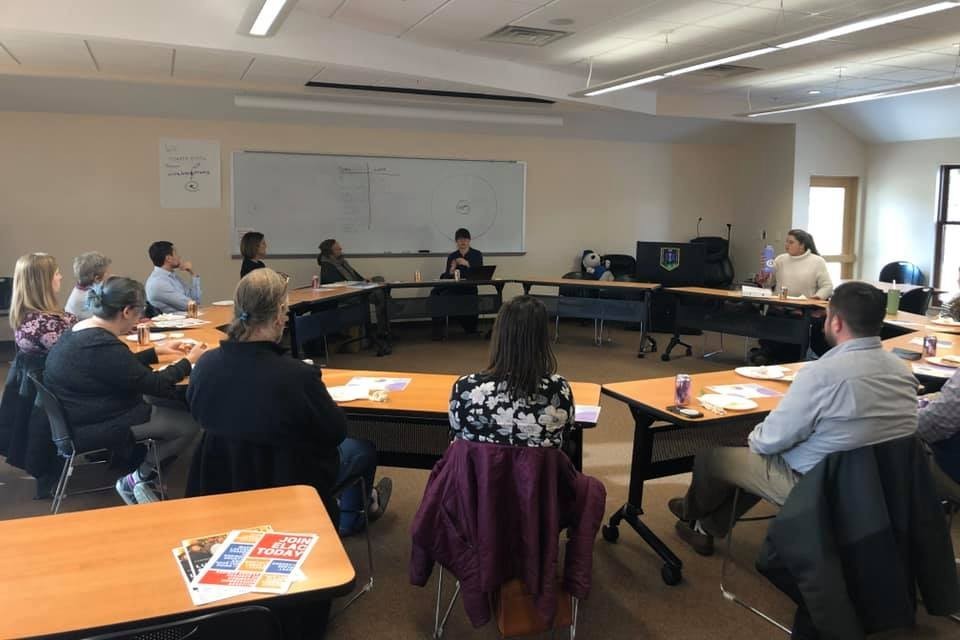 Lunch & Learn with Jeanne Montross, Executive Director of HOPE
HOPE's (Helping Overcome Poverty's Effects) mission is to improve the lives of low income people in Addison County by working with individuals to identify and secure the resources needed to meet their basic needs. Since 1965, HOPE has been providing a wide variety of programs to low income people. Their offerings are dynamic and flexible, responding to meet the evolving needs of our population. Join us in July as we hear from HOPE's Executive Director, Jeanne Montross.
Date: July 9, 2020
Time: 12:00pm - 1:00pm
Location: HOPE, 282 Boardman Street, Middlebury, VT
Free and OPEN TO ALL!
Every second Thursday, Addison County's Emerging Leaders (ELAC) will get together from 12:00-1:00 pm to discuss local issues with local leaders.