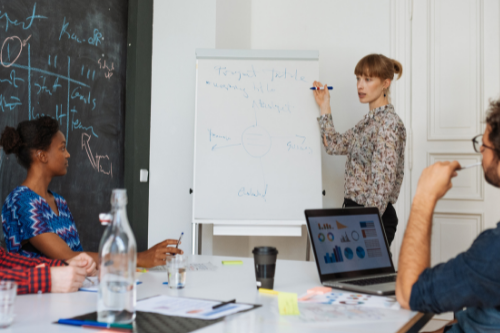 Nonprofit leaders have a love/dis-love relationship with program evaluation. On the one hand, program evaluation can generate lots of quantitative and qualitative data to help us make informed decisions and demonstrate the impact of our mission. On the other hand, program evaluation can feel boring, overwhelming, and labor-intensive. Join us for this webinar on program evaluation designed to increase your love of the process, decrease the overwhelm, and help you leverage your findings.

In our upcoming webinar, you will learn:
Why program evaluation is a worthwhile endeavor;
What questions you need to ask yourself before you get started to ensure an efficient process and fruitful outcome;
What are the different types of program evaluation you might use;
How to ethically gather information;
How to report on your evaluation results.
This webinar is presented by Helena D. Van Voorst, Executive Director of the United Way of Addison County, and Sarah Audet, Principal, Hedgehog + Fox Collaborative, LLC.
Date: Tuesday, June 22, 2021
Time: 8:30am - 10:00am
Fee: FREE
Location: Zoom - Register here