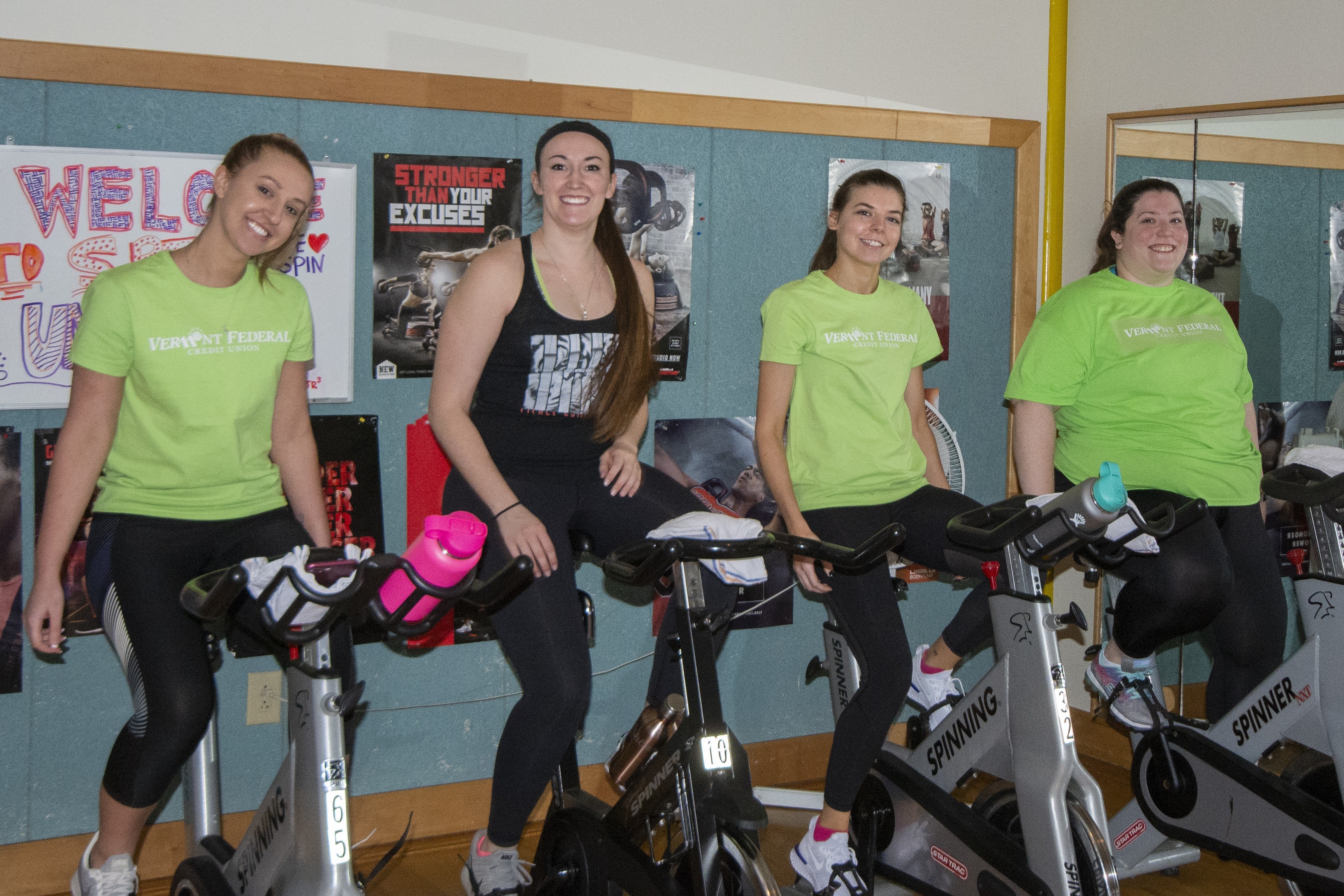 Give back while working out!
Help us raise money to provide Addison County residents with shelter, food, access to health services, education and financial stability. Spin as an individual or form a team with co-workers or friends. Music, surprise entertainment, snacks and sweaty fun included. All are welcome – new spinners, experienced spinners and everyone in between.
**New this year - we've designated a special 30 minute session for beginner spinners at 1:00. Spin United has raised over $50,000 in the past six years with 100% of profits going directly to the United Way of Addison County.
Choose a one, two, three, or four hour spin session, between 9 AM and 1 PM.
Register to participate as a spinner here
We are suggesting a donation of $50 for each one-hour session, which you can contribute yourself or raise through donations. Our goal is to raise $14,000 in the 2020 event. Spinners are encouraged to raise as much as possible through crowd funding to support United Way. Last year, spinners' individual fundraising efforts ranged between $50 and $2,000! It's easy to ask friends and family to support your participation by donating through your own fundraising page.
Set up your spinning fundraising page here and start sharing!

The 7th annual Spin United event is a super fun way to get your Sunday workout in, while also making a difference in the lives of your Addison County neighbors. Please join us!