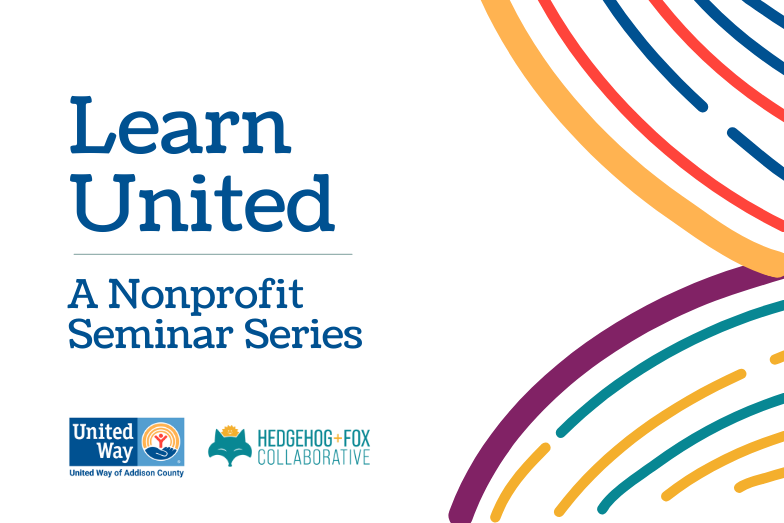 Scuba diving. Cutting your own hair. Moving. Leading a nonprofit.
What do these things have in common?
They're all activities you shouldn't do alone!
In this spirit, we hope you'll join us (in person!) for our Nonprofit Conversation Café, a chance for local nonprofit leaders to ask questions, offer peer support, and make new connections. Over the course of two hours, you'll engage in several rounds of facilitated, small-group conversations on various nonprofit issues. Topics will include:
Staffing
Donor Relations
Marketing & Communications
Program Design & Improvement
Strategic Planning
It's all happening on July 10, 2023, at CSAC. Nonprofit staff and board members alike are welcome to join in the fun. To register, click here.
Date: Monday, July 10, 2023
Time: 9:30am - 11:30am
Location: Counseling Service of Addison County (CSAC). 109 Catamount Park, Middlebury.
Learn United is a nonprofit seminar series brought to you by United Way of Addison County and Hedgehog + Fox Collaborative.