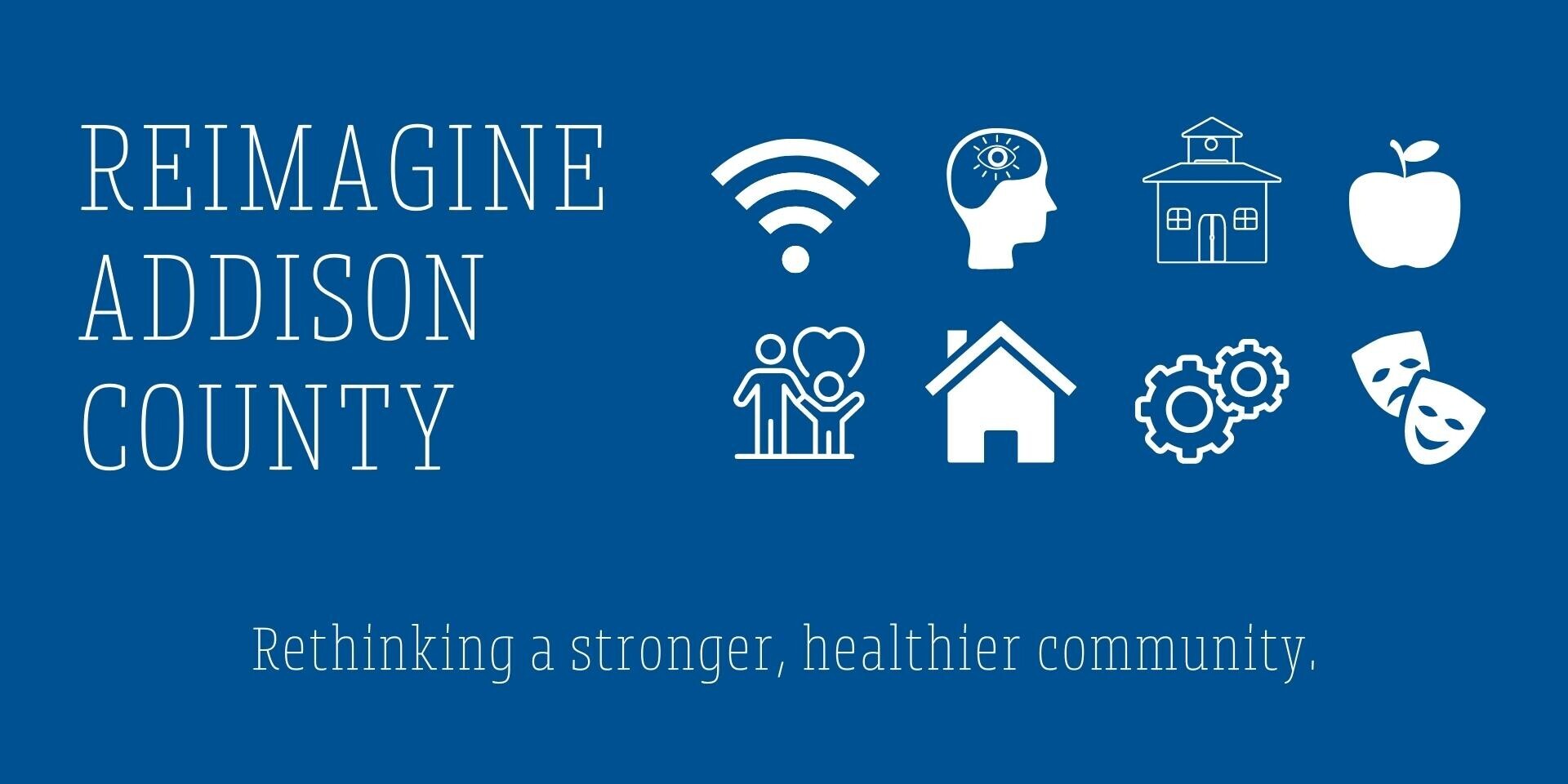 Coordinated by United Way of Addison County (UWAC), Reimagine Addison County is an initiative intended to illuminate the innovative approaches and adaptations forced by the pandemic and encourage shared pathways to an even stronger, healthier community. Despite the many challenges we still face, this is a time of opportunity - a chance to rethink how sustained, collaborative action can better meet our collective needs and boost our economy, culture, and social safety framework.
UWAC worked on this initiative with the Vermont-based nonprofit Youth Catalytics. Doug Wilhelm, a Research Associate for Youth Catalytics, conducted interviews with a representative group of key stakeholders and produced a video of those interviews with Irith Fuks, an intern from Middlebury College. They spoke with individuals from the arts sector, clean energy initiatives, town centers, mental health advocates, workforce development, affordable housing, parent/child, and food access programs.
This series features videos and written posts highlighting the creative and resourceful pivots that have emerged thus far. Learn how leaders in our community are reimagining solutions to longstanding problems that will ensure a brighter future for all of us.