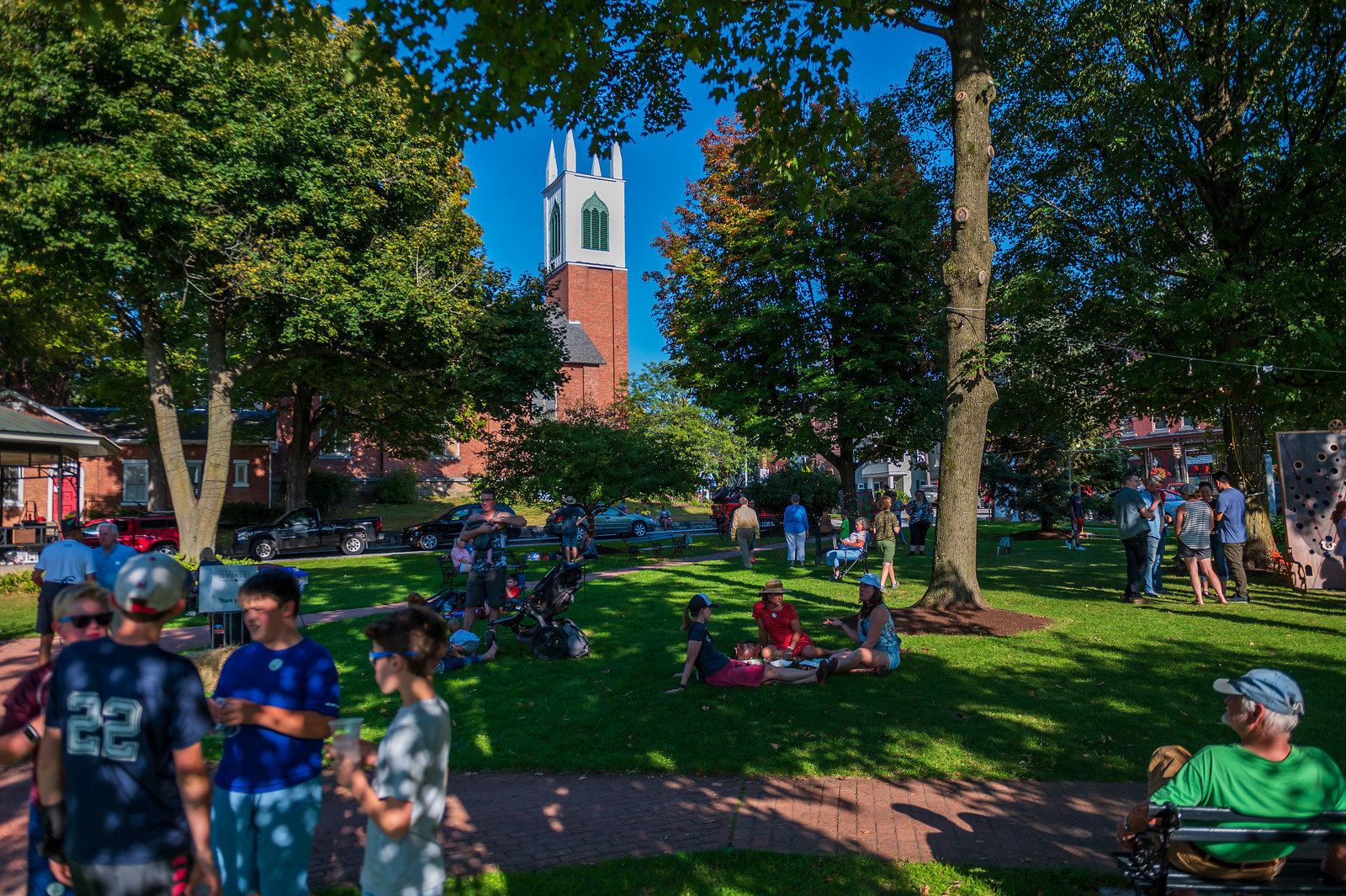 This post made by guest blogger Steve Ingram, President of Habitat for Humanity of Addison County.
It's not uncommon to hear a healthy partnership referred to as "a match made in heaven." Heaven isn't the only place where great partnerships are made, though. It can also happen at Vergennes Day!
So it was in August of 2019 when Habitat for Humanity of Addison County (HFHAC) and United Way of Addison County (UWAC) occupied adjoining spaces on the town green in Vergennes that such a match was made. Mickey Heinecken, the affable former President of HFHAC, and Helena Van Voorst, Executive Director of UWAC, struck up a conversation and soon came to the realization that the two non-profits could benefit from collaborating. The conversation continued later in the day when HFHAC's current President, Steve Ingram, and Helena resolved to hold a joint meeting involving their agencies.
HFHAC's biggest challenge is finding qualified applicants for the homes we build. UWAC's United@Work program provides peer support to employees of Porter Medical Center and Middlebury College who have experienced a life event that may adversely impact their employment. Helena sensed that UWAC's United@Work program could work in conjunction with HFHAC's Family Selection/Family Support Committee to help identify families who would qualify for a Habitat house.
UWAC stays in contact with United@Work participants so that, when their lives are stabilized, UWAC can assist them in planning for their futures. This is where the missions of the two non-profits dovetails. Both agencies strive to set their clients up for success. "For many of the people served through United@Work, owning a home seems like an impossible dream," Helena pointed out. "The collaboration between United Way of Addison County and Habitat for Humanity of Addison County helps make this dream feel within reach for hard working people who are committed to their own future and just need a little support along the way."
Our community is stronger when everyone—businesses, churches, non-profits, service organizations, and individuals—find ways to join together and work toward common goals. United Way and Habitat for Humanity: a match made in heaven (and Vergennes)? Absolutely!