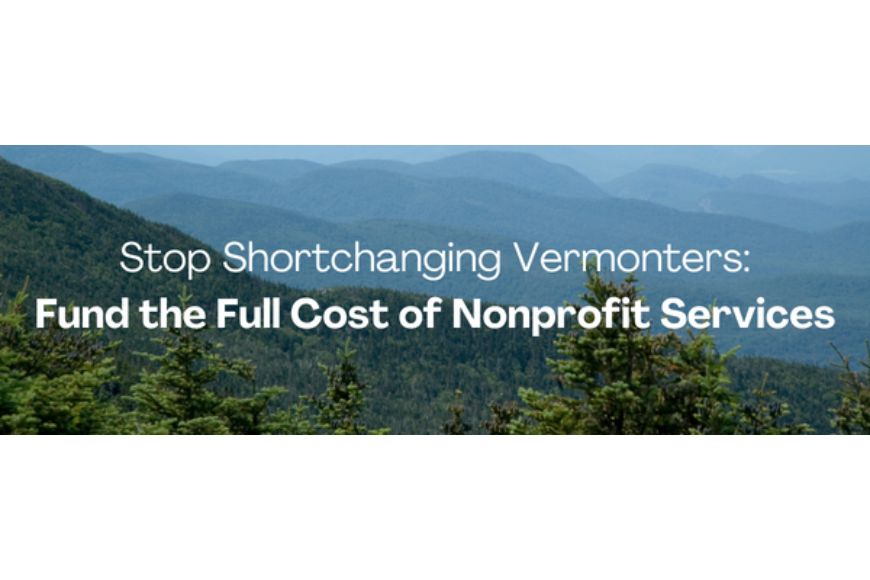 Vermonters, and the nonprofits who serve them, are getting shortchanged! Vermont's government relies on nonprofits to provide vital services to communities with greater impact and speed than the government can offer. Yet, nonprofits are increasingly being asked to do more with less. By ensuring that these organizations are funded appropriately, we ensure Vermonters have access to the quality programs and services they deserve.
Common Good VT has convened a Government Grants and Contracting Working Group to address state government grant and contracting challenges. They ask nonprofits, allies, advocates, policymakers, and state leaders to join them in seeking long-term, sector-wide solutions. This starts with building awareness, convening conversations, and building relationships with decision-makers. On behalf of Common Good VT, we are asking for your support.
Please join United Way of Addison County in calling on the State of Vermont to "Stop Shortchanging Vermonters: Fund the Full Cost of Nonprofit Services" by adding your organization to this sign-on letter. The deadline to sign on is April 30, 2023. Questions about the letter can be directed to info@commongoodvt.org.
Please encourage fellow Addison County to read and sign on to the letter as well. Together, we can make a difference for nonprofits in our community!