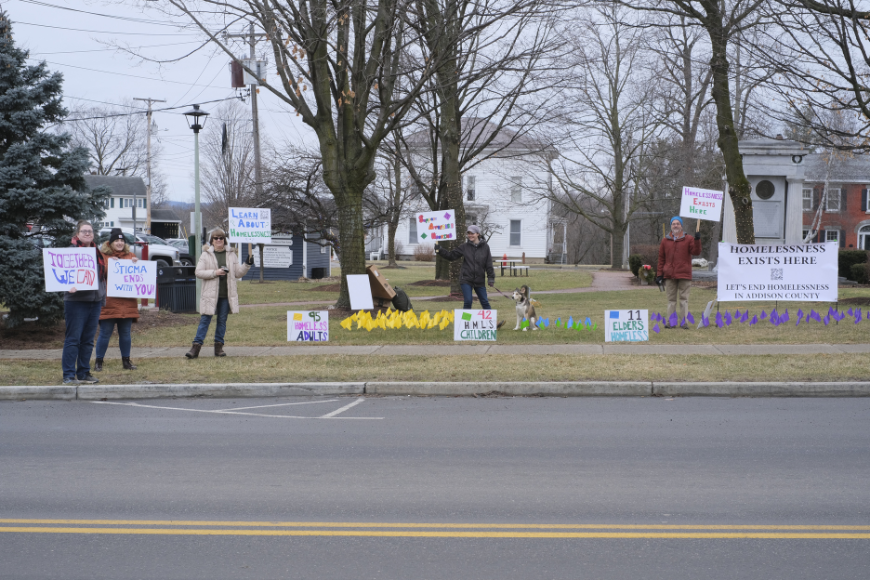 As of June 1st, 2023, the State of Vermont ended the hotel/motel vouchers program leaving thousands of folks in Vermont without a safe and appropriate place to stay. In Addison County, our housing partners and coalition members, including Charter House, John Graham, H.O.P.E., CVOEO, VT AHS, CSAC, and many others, are working hard to provide safe spaces with dignity for dozens of families and individuals. Whether that is through congregate shelter housing, tents and supplies, and recommendations for other areas in Vermont, this is a concerning time as many of these organizations are serving our most vulnerable population that needs more than just housing; they need medical and mental health support, access to food, socialization opportunities, etc. Our community is fortunate to have these amazing organizations working together to care for people so well. United Way of Addison County is proud to support its work through ongoing financial support and advocacy.
It is no surprise that housing is an issue. We need more affordable housing, rental units, housing stock, shelter spaces, emergency housing, recovery housing, and supportive housing. There is no "one size fits all" solution to a crisis that impacts all of us in different ways. This is a critical moment: our neighbors and friends are in need with no AC in tents, limited food options, and a lack of transportation to appointments and other places - this is a hard time for our community members and partners.
If you want to learn more and support these organizations to help those needing housing today - please visit the Homelessness Awareness page.