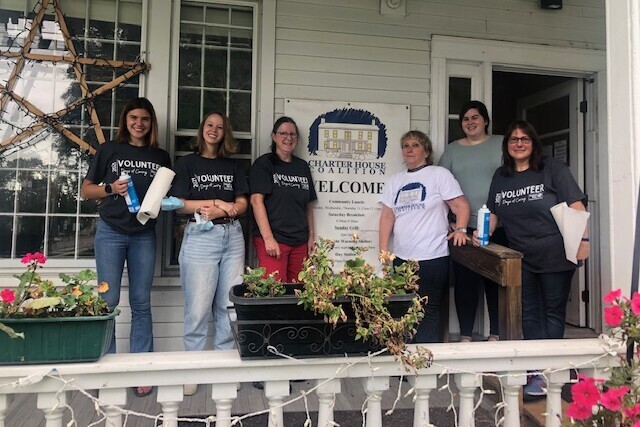 April 17th - 23rd is National Volunteer Week and we are proud to recognize the contributions of all the volunteers who support us and the Addison County community. Whether it be the individuals who help us stuff backpacks for our back-to-school drive, the corporate groups who have pulled weeds and painted fences, or our board members and community collaborators who rally their networks to support our funded partners and events, volunteers are helping build a stronger community.
Ways you can celebrate National Volunteer Week:
Thank a Volunteer - It can be as simple as a text, call, social media message, or handwritten note to thank someone you know for volunteering their time
Volunteer - Find a food shelf to stock or write handwritten notes to seniors in a residential facility
Bake a Treat - Thank the volunteer emergency services by taking them a small treat to show your appreciation
Share Your Volunteer Experience - Share your own volunteer experience with us and inspire those around you to start volunteering. If you use #VermontVoices and #NVW on social media, we might share your story on the UWAC website!
To all the amazing volunteers in Addison County who open their hearts, change lives and make our community a better place to live and work, thank you for inspiring us!
If you or your organization are interested in volunteering, check out the UWAC online Volunteer Center or contact Amy Hoekstra directly at amyh@unitedwayaddisoncounty.org.