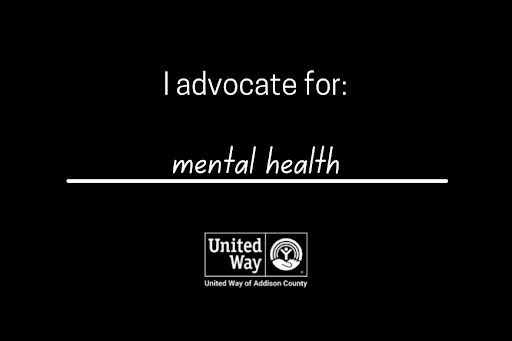 For years, Addison County and communities across the state have been struggling to meet the demands of the mental health crisis, made even worse since the pandemic. Despite being underfunded and faced with workforce shortages, our local and state mental health agencies are doing their best. Hospitals, law enforcement, first responders, housing, and shelter organizations are doing their best; many of these places are not equipped to handle mental health crisis response but are called upon to do so. There is more we can do. We can advocate.
Advocate for:
Increased mental health resources; including mental health-specific facilities and training
Improved reimbursement for mental health services
Increased compensation for clinicians, social workers, and service providers
Wondering where to start? We've got you covered!
Participate in Events:
Attend the Vermont Mental Health Advocacy Day on Jan 31, 2022, from 10 am-2 pm. This event is a direct way to call on Vermont leaders and legislators to advocate for mental health. This event is brought to you by the National Alliance on Mental Illness. Here is the link to register.
Get to know your representatives:
Contact your local and state legislators. You can do this by writing an email or a letter to your local representative naming your mental health priorities and asking what their priorities are. Be sure to include your contact information so your representative can get back to you. Need help writing your letter? This template from NAMI should help!
Stay informed:
Read the latest data. The National Alliance on Mental Illness has a great, easy-to-read fact sheet that describes the latest data on mental illness in Vermont.
Sign up for UWAC's Advocacy e-newsletter, which will provide information about mental health advocacy and more.