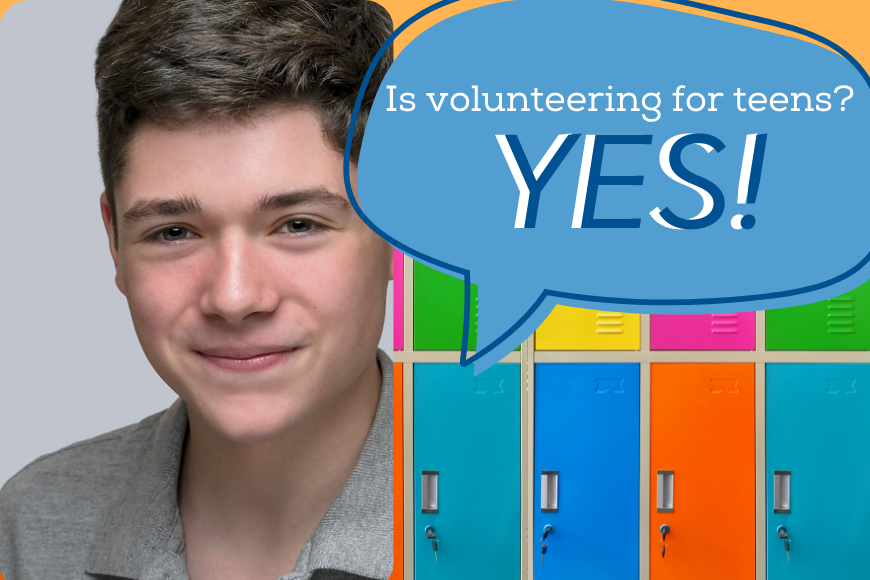 LET'S BE REAL
High School students are constantly caught under a tsunami of grade maintenance, AP tests, working part-time, extracurriculars, and so much more. It's understandable that volunteering might seem like just another thing to add to your various to-do lists. Even so, finding time to volunteer can make a significant positive impact on both your and others' lives. For now, let's talk about how volunteering can affect you.
HOW IS VOLUNTEERING GOING TO HELP ME?
With adulthood and the option of further education just around the corner, students are often looking for different ways to make their academic and personal resumes stand out from competing applicants. One of the surefire ways for youth to boost their individuality and stand out for school administrators and future employers is to volunteer.
Service projects are a great way to build new skills and show a willingness to help others (a quality that is highly sought after). Additionally, volunteering can open paths that would otherwise remain unexplored, such as work opportunities and new interpersonal connections. In fact, I came to know about United Way of Addison County and the amazing team I work with by volunteering! Safely contributing to your community can also help establish your credibility by word of mouth and for your resume.
IS THAT ALL?
Nope! There are many other benefits to volunteering, and I've included some for you in the list below.
Volunteering can...
Broaden our perspective on the world around us
Lead to healthy habits of helping others
Help us achieve better grades (there's an association between youth who have good grades and those who engage in service activities in their communities)
Build upon important skills such as collaboration, leadership, communication, reliability, and time-management
Boost self-esteem as we contribute to other's lives and gain life experience
Decrease potential for engaging in risky behavior (youth who participate in service projects are 50% less likely to spend their time doing dangerous activities, such as drinking or using drugs)
WHERE CAN I START VOLUNTEERING?
There are almost always organizations, groups, and families looking for people to help with a variety of different services. For now, ask your family and friends if they know of projects that you could help with, or even check in with local businesses and nonprofit organizations. Look out for a future post about volunteering opportunities in our community, Addison County, VT. Want to learn more about the volunteer opportunities in our community? Check out the Volunteer Center at United Way of Addison County.
Sean Davison is a Youth Coordinator with United Way of Addison County