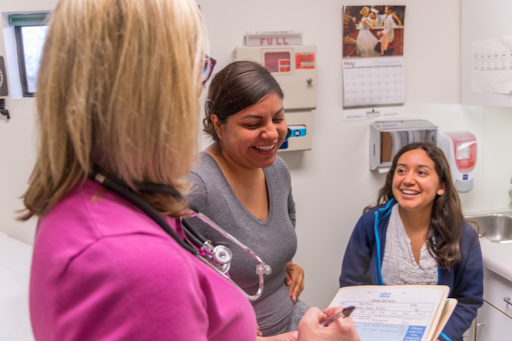 According to the CDC, Health Literacy is: "the degree to which individuals have the capacity to obtain, process, and understand basic health information and services needed to make well-informed health decisions." So, what does that mean? An easier way to think about health literacy might be to ask these questions:
Do I understand what my doctor told me?
Do I understand my diagnosis?
Do I understand the plan for recovery and improvement?
Do I know the risks and benefits of any medicines prescribed?
Do I understand the language that my doctor uses?
Would it be helpful to have someone attend doctor's visits with me?
It is estimated that only 8% of Americans undergo routine preventative screenings; a significant percentage of our population schedules appointments when experiencing symptoms that require immediate attention or follow-up. It can be difficult to think clearly when you're not feeling 100%. It can also be difficult to understand everything your doctor says if you're in pain, uncomfortable, stressed, or anxious. These barriers can greatly affect your ability to decipher what is shared during a doctor's visit; studies show that a significant number of people have difficulty reading, understanding, and acting on the health information that their providers give them.
And if that's not enough, language barriers, age, limited education, and lower income are among some of the characteristics often associated with a lack of health literacy.
There are ways to advocate for yourself and get the health information you need and deserve. If you find yourself in a situation where you are unsure about something, ask! You can try the following:
Taking notes
Asking your doctor to explain things again or in another way
Asking for a translator
Asking your doctor's office what resources they have (before and after appointments)
Taking a trusted friend or family member with you
Local Health Literacy Impacts:
The Open Door Clinic (ODC), located in Middlebury, is a free health clinic for uninsured and under-insured adults in Addison County, with 51% of their total patient population being Latinx migrant farmworkers who face profound language, health literacy, and cultural barriers. When unaddressed, these barriers contribute to delaying care and, ultimately, poor health outcomes. Open Door Clinic works to break down these barriers and improve outcomes.
"We have become so much more than a safety net organization. We have moved from providing mostly acute care to providing acute and chronic care, and when an individual's needs go beyond what we can provide, we refer to a variety of specialists and other community partners"

- Heidi Sulis, Open Door Clinic
Eager to learn more about health literacy? Check out these resources:
Health Literacy Month
Open Door Clinic
Plain Language.gov
Four Simple Strategies for Improving Patient Health Literacy
What Is Health Literacy?