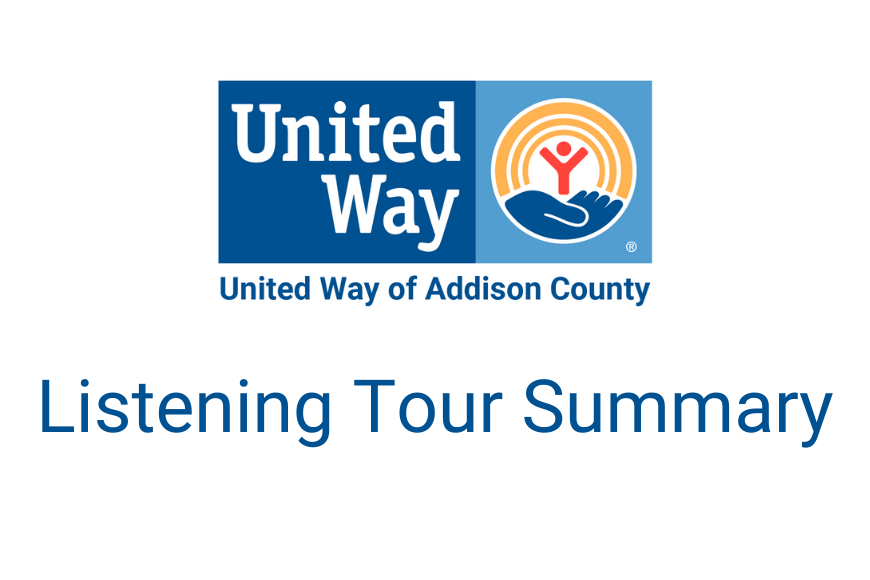 In the fall of 2021, we interviewed 19 funded partners and three neighboring United Ways as part of our 3-month advocacy listening tour. Talking with our partners improved our understanding of local advocacy efforts and goals, leading to our first-ever policy priority agenda. It expanded our knowledge of policy and legislative efforts in Addison County and across Vermont. We have stronger relationships with our partners and an improved understanding of how advancing advocacy within our organization can support local and statewide efforts.
After analyzing our funded partner interviews, we determined a significant need for local-level advocacy support. In addition to our policy priorities, UWAC is committed to helping our funded partners:
Increase organization visibility
Share the stories that broadcast their organizational importance and impact and help identify systemic barriers
Build capacity for waiver/removal of non-profit petitioning for town funding
Facilitate/organize community leader and legislator meetings and visits when possible
Read our full policy priority agenda here!