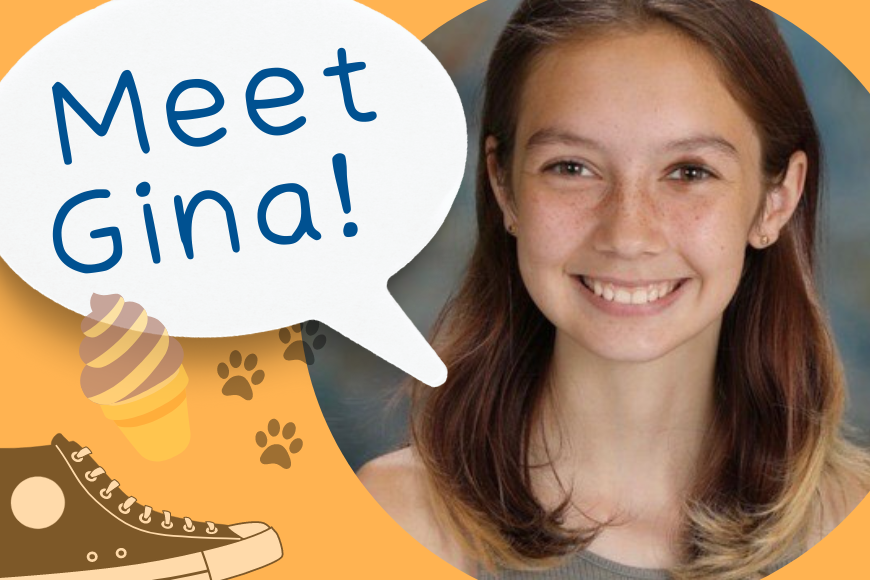 Hi, my name is Gina LeBeau, and I am the new Youth Coordinator at United Way of Addison County (UWAC)! I am 14 and currently a ninth grader at Vergennes Union High School. I live in Panton, Vermont, and my favorite thing about Addison County is Goodies Snack Bar. I love going there in the summer and indulging in a delicious black raspberry creemee.
One of the things that I love about working at UWAC is the positive work environment; everyone there is working towards achieving a greater good. When I noticed the opening for a youth coordinator at UWAC, I began researching UWAC. UWAC is an organization whose values align with mine—learning about everything they do to help the community, like giving out school supplies, helping the elderly, and providing funding for organizations that assist with domestic violence, homelessness, and substance abuse. UWAC is there to help support those around them, which made me think about what a wonderful experience it would be to work there. UWAC is an organization that creates positive change within our community.
I am learning through UWAC that if we want to make a change, we must start with the communities in which we live. Each positive impact we have within our community builds connection and hope—connecting and helping each other out. I want to learn how to help those around me and how to take steps toward creating a better world around us. I want to be able to push us to a better future, whether it be small or big steps. I want to work for a world that ensures everyone can get the things they need.
Contact me at gina@unitedwayaddisoncounty.org
Learn more about our youth substance prevention efforts
Sign up for our public health coalition newsletter