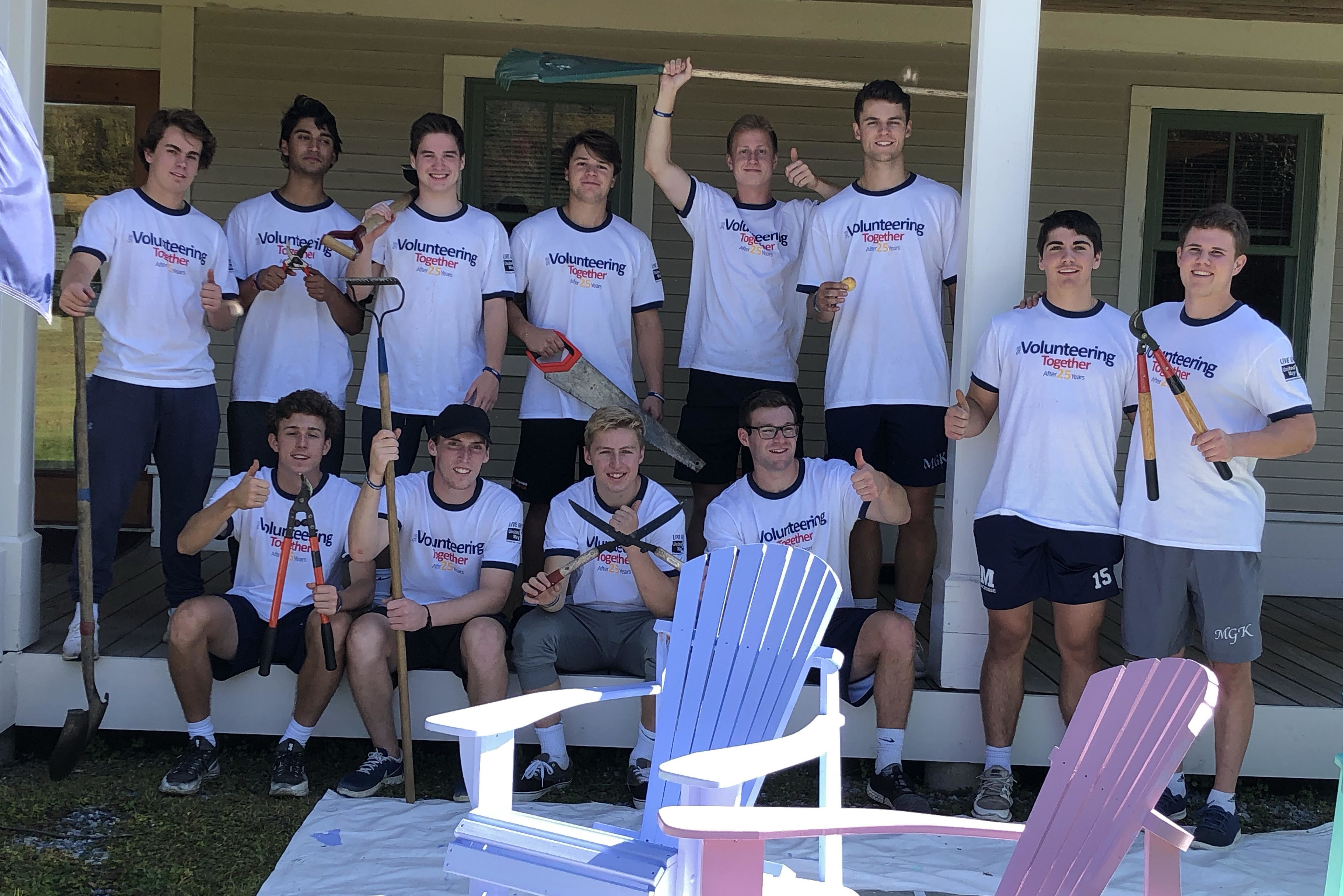 United Way of Addison County has been amazed by the generosity of our community. We launched Addison County Responds and "respond" is just what you've been doing! We are so grateful.
The other day, we received a notice of a $5,000 donation and the donor was listed as "Middlebury College Men's Lacrosse team." We were intrigued (to say the least!) and Helena picked up the phone almost immediately to thank the contact person listed on the donation. The contact person ended up being the mom of team captain Zeke Emerson. She said that Angus Viebranz (a senior on the team) texted the co-captains (Zeke as well as Jake Madni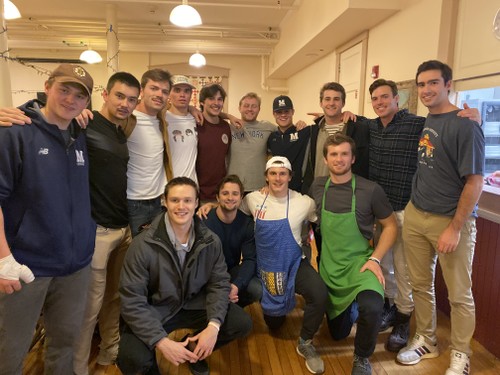 ck) and reminded them they they all "have it pretty good." He brought up the time that the team volunteered during Days of Caring in 2019 and suggested that they use the money in the team's parents fund (typically used to cover expenses during the season) to make a donation to Addison County Responds. The co-captains spoke to their parents and those parents reached out to the rest of the parents, and they had unanimous support of the idea!
It was during those Days of Caring where half of the team spent time at the Lincoln Library and the other half at Addison Central Teens. Wendi McIntosh from the Lincoln Library sent us the following note after the event:
"Hello, Once again, the help we received from the Lacrosse team was wonderful. The guys were great to work with and they had lots of energy. We have many older folks in our library community who appreciate the energy these younger folks have! It helps our community so much to have this work day!"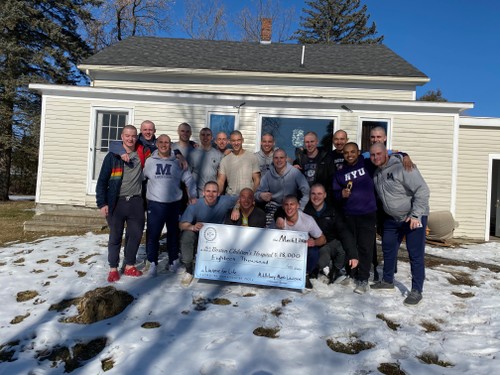 It absolutely warms our heart to hear that the time these young men spent volunteering made them feel so connected to Addison County that they were inspired to make this gift. Addison County is a wonderful place to live and work, and having upstanding student-athletes as an extension of this community makes it even stronger. Thank you, Midd Men's Lacrosse!


Pictured above left is the men's lacrosse team volunteering for local community suppers in November 2019. Above right is the team presenting funds they raised to Lacrosse for Life (a charity benefiting Boston Children's Hospital) this past spring. Photos courtesy of Coach Dave Campbell.