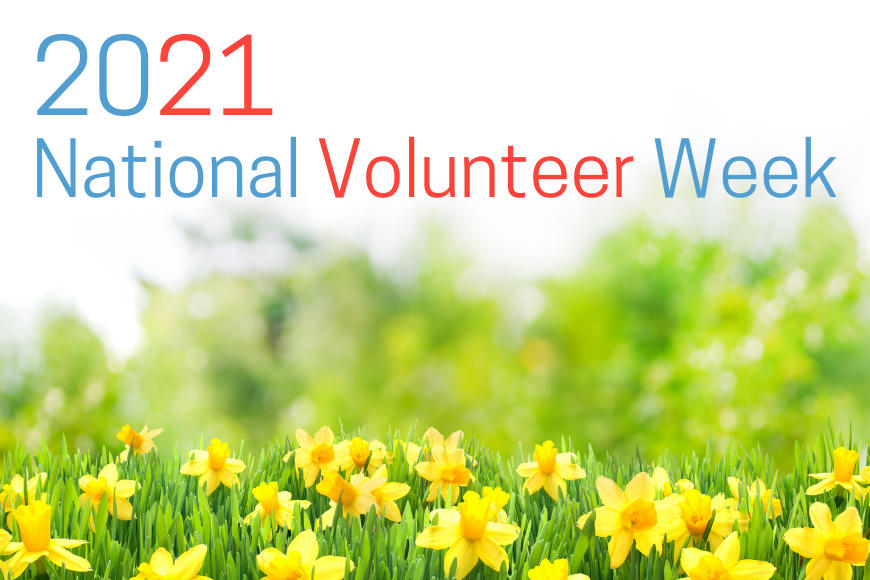 Celebrate National Volunteer Week safely this spring with these easy tips and ideas that will support local organizations, help neighbors in need, and improve the quality of living in Addison County.
Donate unwanted clothing, books, houseware, and toys to local charity shops/organizations. There are many shops in Addison County that take gently used items such as: HOPE, Sweet Charity, Neat Repeats, and Round Robin.
Clean up the street or road that you live on by picking up trash, recycling, or food scraps. It's important to remain safe while participating in this activity, Green Up Vermont suggests these safety tips for a successful green-up: social distance from others who might be volunteering. Wear masks and gloves. Tie up full bags. Check for ticks. Avoid picking up needles/sharps and other questionable items. Always face in the direction of oncoming traffic.
Follow your favorite local organizations on social media (such as Facebook and Instagram) and leave a positive review to boost their reach and visibility.
Make it official! Sign up to be a volunteer and participate when you feel comfortable taking on a community task. Being a registered volunteer lets organizations know that you are interested in helping out. You will receive updates and notifications of volunteer opportunities and be the first to know when they become available. Through the United Way of Addison County Volunteer Center, you can track your volunteer hours, and view the value of your donated time. Register now!
For more information about volunteering contact the staff at United Way of Addison County at info@unitedwayaddisoncounty.org.