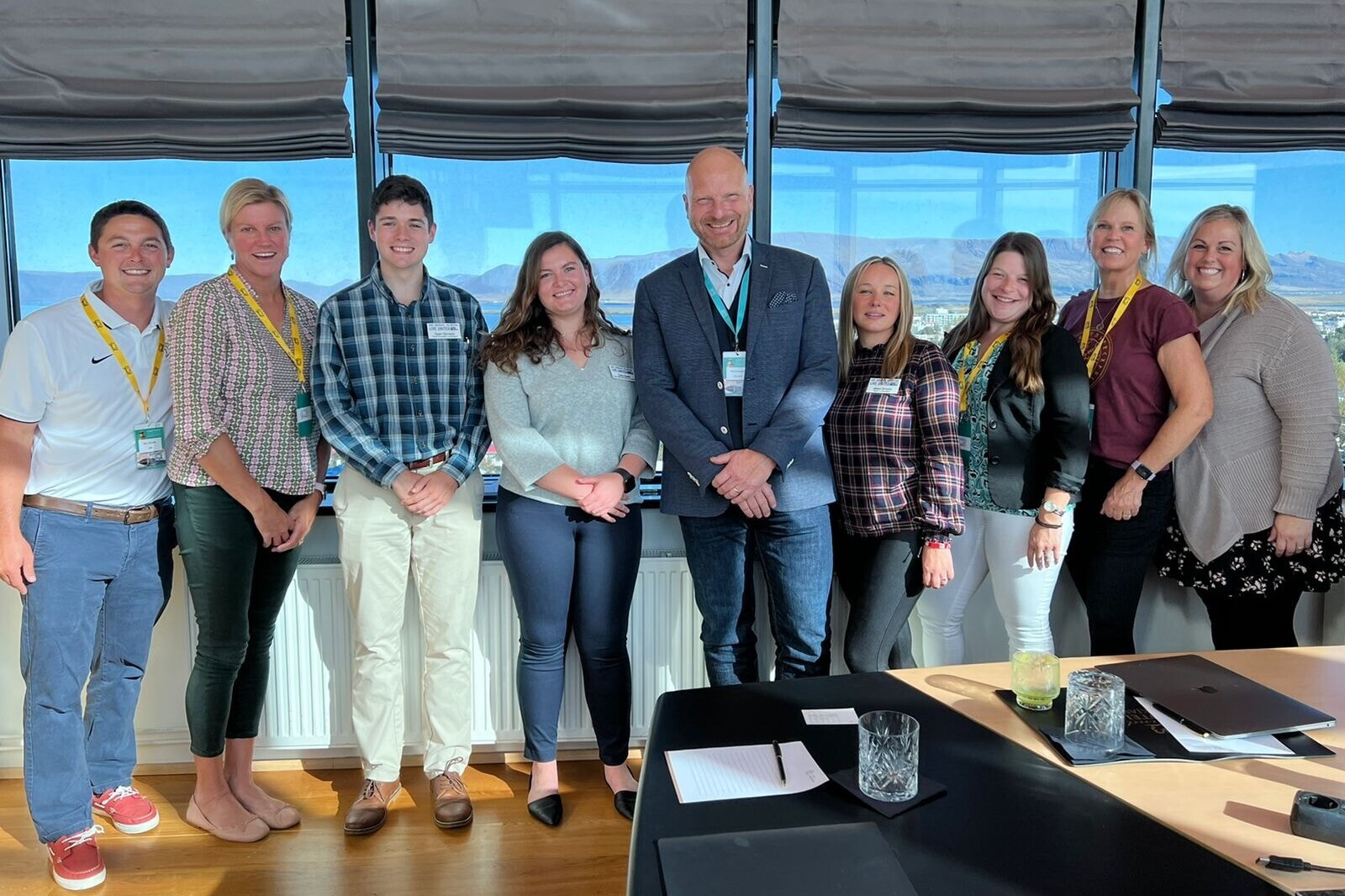 Last week, United Way of Addison County (UWAC) sent three staff members and five members of our public health coalition PEEPS (Partners Encouraging Environments that Promote Success), to attend the 2022 Planet Youth Conference in Reykjavik, Iceland. The conference was three days of presentations and included 42 substance prevention and public health
speakers from across the globe. Also included were networking opportunities, get-togethers, and speakers from Planet Youth. Included in the lineup of impressive presenters was Chief Transformation Officer Geoff Couldry of United Way Calgary and Area who shared their Planet Youth strategy and progress.
But why Iceland?
Approximately 20 years ago, Iceland had the highest youth substance use rates in Europe. Today, the country has the lowest. Prevention leaders in Iceland report that they have been able to sustain these low numbers because of a method known as the 'Icelandic Prevention Model' (IPM). Planet Youth is the organization behind the method, and studies show that the model is transferable despite Iceland's unique culture and population. Planet Youth representatives will tell you that the method is not groundbreaking, not complicated, and not difficult to achieve. Yet, Iceland has reduced substance use better than any other country.
It's easy to do what we have been doing. Only a fraction of funding is spent in the direction of prevention. Children are not responsible for their future; we are!

- Jon Sigfusson, Chairman of Planet Youth
Planet Youth describes the model as "Social Innovation." It is a primary prevention strategy that impacts the choices and opportunities within the environment; kids do not choose where they live; they grow up in the environment we put them in. It is easy to focus on the problems and design a patch; the IPM focuses on changing communities for the long term. It is as simple (and as difficult) as that.
My biggest takeaway from the Planet Youth conference is the importance of prioritizing youth. UWAC has been an advocate of that ideology, and adding some of the practices that were discussed during the conference, I'm sure we can take the big steps to create a better future for our community.

- Sean Davison, UWAC Youth Coordinator, Mt. Abraham Union High School Class of 2023
In 1998 the vision was a drug-free Iceland using traditional methods of telling kids that drugs were not good for them; "say no to drugs"' (sound familiar?). Evidence shows that this approach is ineffective and can even promote drug use. Planet Youth leaders believe that successful messages of substance prevention don't mention drugs at all; rather, the message is about changing the environment to strengthen protective factors.
The model follows a scientific method that focuses on four domains (family, peer group, school, and leisure time), collects data, and uses the data to mobilize environmental change. This data is not one or two years old; it is typically turned around in one or two months and requires an 80% response rate. This is a best practice of the IPM; when you have real-time data from most of the population, no one can dispute that these are your local kids from your local community.
Iceland and Vermont might seem like they are worlds apart, but a week in Reykjavik made us appreciate the abundance of similarities. While Addison County is not an island made up of geothermal pools and volcanic rock and surrounded by ocean, we do have a lot of the same values. The outdoors, small businesses, local cuisine, art, and community are just a few that we noticed were the same. These values seem to be the key ingredients to achieving such great success, which is why we believe we can do the same in Addison County. Initiatives such as "Parent Cafes," "Leisure Vouchers," and suggested guidelines that support healthy youth development are just a few parts of the model we are looking to replicate.
We live in a world today where it sometimes feels impossible to tackle big issues like substance misuse. The Icelandic Prevention Model taught us concrete ways through evidence-based findings that the needle can be moved. When the collaboration of schools, parents, kids, and government come together for a common cause, prevention is possible!

- Amy Chesley, PEEPS Coalition Member
As part of our ongoing efforts to reduce youth substance misuse in Addison County, UWAC is committed to using the Icelandic Prevention Model to further invest in our community's overall health, education, and financial stability. We will conduct an in-person tour to share and discuss the model with towns and municipalities across our county. Stay tuned for tour dates and much more!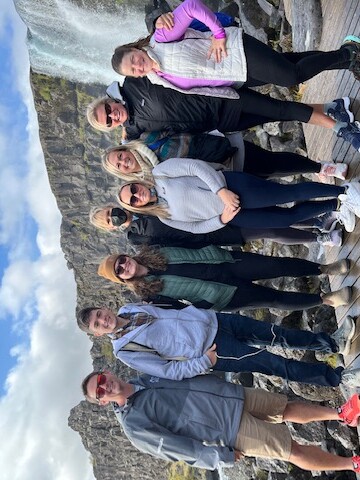 Attending the 2022 Planet Youth Conference and pictured in the above photo at Thingvellir National Park (from left to right):
Ryan Cornellier, Mt. Abraham Union High School
Sean Davison, United Way of Addison County, and Mt. Abraham Union High School
Celia Heath, United Way of Addison County
Amy Johnston, Robinson Elementary School
Jesse Brooks, United Way of Addison County
Amy Chesley, PEEPS Coalition Member, and Mt. Abraham Unified School District
Brooke Jette, Middlebury Union High School
Sylvie Choiniere, BluePrint for Health at Porter Medical Center