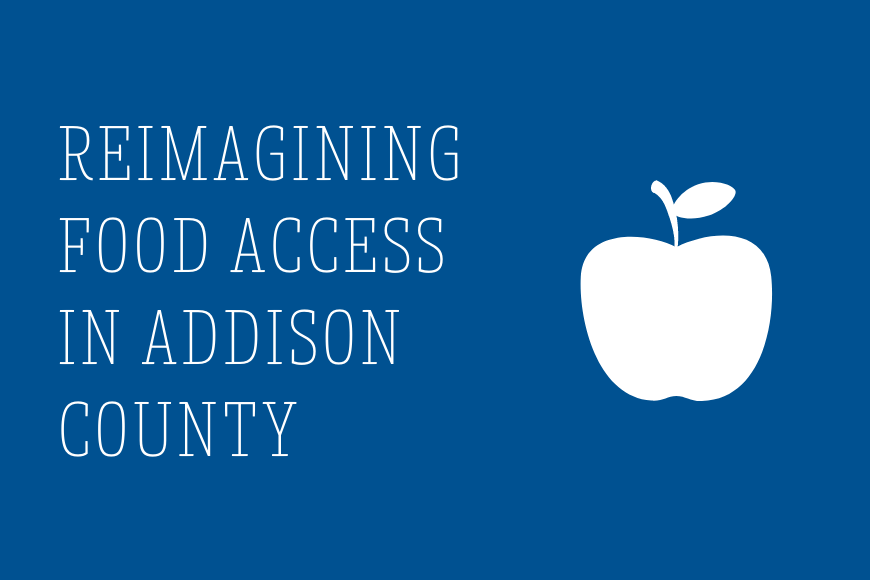 Reimagine Addison County, interviewed service providers in the non-profit sector, education, social services, government, and more to learn about the strategies and adaptations they developed that are enhancing the well-being and future of Addison County. In this edition, we talk with Pete Antos-Ketchum from New Community Project and two Middlebury College students working with him, Kate Peterson and Julia Munz. Located in Starksboro, New Community Project is a Sustainable Living Center—a residential community working to address climate change, resource depletion, and social justice through education and collaborative projects.
The Mission
The Sustainable Living Center chapter of New Community Project is located on a homestead in Starksboro, Vermont. It combines sustainable living practices with outreach and community building. The center features a variety of programs, including ecological forestry, permaculture design, organic gardening techniques, energy efficiency and conservation, small-scale renewable energy, water conservation and reuse, and landscape regeneration. Pete, who manages the Starksboro New Community Project, defines it as a 'small nonprofit organization with a big goal; to change the world, and to do that through the way people relate to each other and relate to the planet. The project examines where issues of environment and justice intersect, and in Vermont, it was clear that food, food production, and food security were areas where the organization could try to make a tangible impact on people's lives while also improving the quality of the environment.
Pandemic Pivots
Throughout the pandemic, The Sustainable Living Center responded in socially distant but socially meaningful ways and expanded their community garden plots to provide more room for food-insecure families to raise and harvest crops. The project also increased commodities at their weekly Food Share Program, which assists dozens of food-insecure families each week.
Moving Forward
The Center accomplished a great deal in 2021, including producing 1,300 pounds of produce to donate to the Food Share Program, which distributes 150 food boxes a month to Vermonters from seventeen area towns, expanding the Starksboro Community Garden, and constructing a second Little Free Pantry located in South Starksboro to provide discrete food assistance to the community any time they need it.
Middlebury College students Kate and Julia spoke with us about their time working at the Center and how food from the farm gets distributed to people throughout the community.
Kate: "Surplus produce from the farm or produce from co-ops that won't sell, like tomatoes that are a little bruised or zucchini that are odd-shaped; people like Pete distribute it to community members or bring it to different organizations that are then able to distribute the food to the greater community."
Julia: "Before starting this project, I didn't know the extent of the outreach of programs out there; but there are many resources available; there's more than you might expect. Establishing awareness and letting people know that this food pantry is happening on this day or this community harvest is happening on this day; making sure people know what resources are available to them is important. There are a lot of these programs around Addison County, and connecting these programs to the people that need them is vital."
Here's more from our interview with Pete, Kate, and Julia:
For More Information: