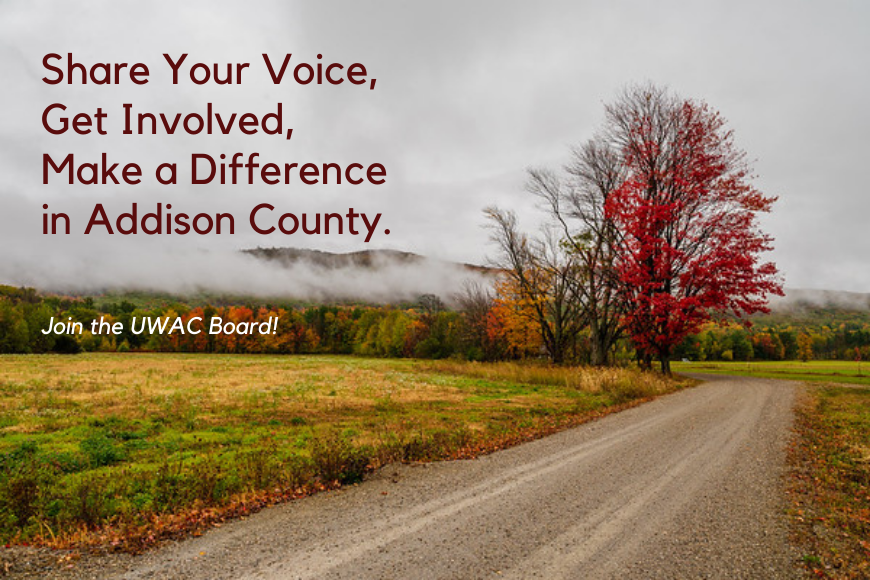 At our monthly board meeting in September, after we approved minutes and discussed regular business, we spiced things up in the world of virtual meetings and "officially" launched our annual campaign with a development refresher training for our board. We covered campaign branding, recapped donor feedback, talked stewarding best practices, and closed with an interactive activity where we asked our board to think of things like, "what three things about UWAC are you most proud of?" and "what is your favorite UWAC story?" To spring such questions on 11 of your organization's closest allies at 8:00am on a Monday morning may seem a little unfair, but our fabulous board didn't disappoint. In fact, they responded so quickly with their answers that we had a hard time keeping up with reading them from the chat! Just some of our board's favorite aspects about UWAC included:
Ability to be nimble, flexible, adaptable in the face of adversity
Giving funding to the areas that need it most
Collaboration and engagement with the community
UWAC's reach across Addison County
Immediate response to the community needs
As challenging as 2020 has been for all of us, UWAC realized we were built for times like these, and our supportive, collaborative board play a huge role. We see opportunity for continued growth as we recover and reimagine life post-pandemic, and we're looking for more board members! A couple of our board members have beautifully summarized their experiences:
Jerrod Rushton, Board President
"United Way of Addison County is a diverse, inclusive, and forward-thinking organization that consistently proves to be the resource center for Addison County and all of our friends and neighbors in need. UWAC is uniquely positioned to mobilize the caring power and generosity of our community which has never been more evident than in the early days of the pandemic when Addison County Responds was born. The quick and decisive action to create Addison County Responds proved to be a pivotal force of stability and leadership when our community needed it most. I am honored to serve on the UWAC Board for all that it embodies. There has never been a better time to share your voice, get involved, and make a difference in Addison County, the incredible place we all call HOME."
Ken Stockman, Board Member
"As a Board member of United Way of Addison County, I feel a sense of community that I hadn't fully felt as simply a resident. While Addison County has been my new home since 2013, it was joining the UWAC Board that exposed me to the generosity, kindness, and social caring embedded in Addison County residents. Nothing demonstrated the depth of this spirit more to me than the success of Addison Country Responds in the face of the Covid pandemic. Driven by the commitment and caring ethos of the UWAC leadership and staff, enabled by my fellow Board members, Addison County Responds was more than a financial appeal...it was an appeal for the shared outcome of social sustainability. As I look at the composition of our Board, I see members of our Addison County community who care so much about the place they live, that they step up and give of their time, creativity, and life-experiences to help guide this amazing organization to do good in our county. I am so proud to be a member of the UWAC Board and I hope that other county residents who seek to make a difference in the place we call home, and improve the way of life for so many of our neighbors, step into this light as well."
UWAC holds firm in its belief that diversity, equity and inclusion are critical success factors in our ability to advance the common good in our communities. At UWAC, we value the visible and invisible qualities that make you who you are and welcome every person who brings a unique perspective and experience to help us advance our mission to improve the health, education, and financial stability of every person in Addison County.
If you share these core values and believe in UWAC's mission, please let us know! Our Executive Director, Helena Van Voorst would love to tell you more about UWAC (you can email her or give her a call at (802) 388-7189). She can also put you in touch with Jerrod, Ken, or other board members who are eager to share their experience volunteering with UWAC!