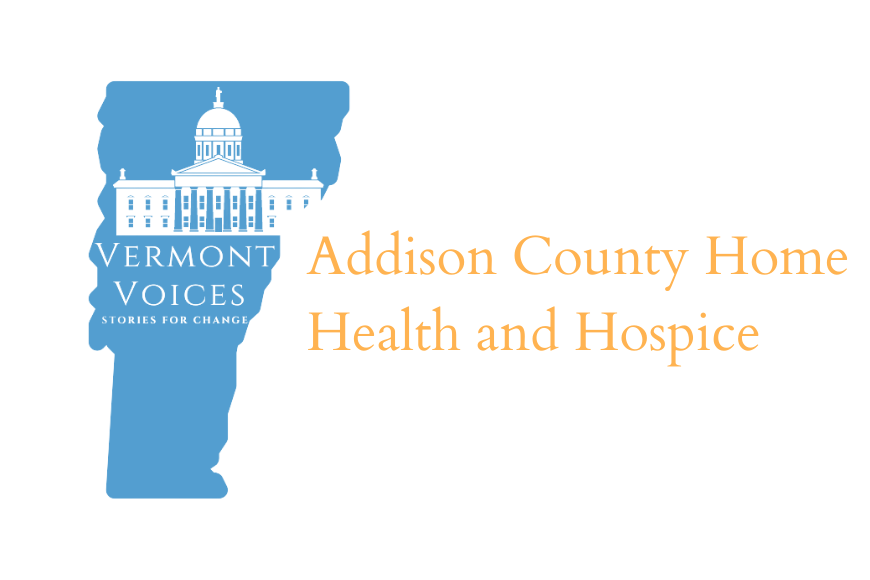 "We were invisible in the past. When you think healthcare, you think hospitals and doctor's offices, but we're on the front lines - we're in people's homes. We are one of the resources that keep our community safe and healthy."
- Deb Wesley, ACHHH
Addison County Home Health & Hospice (ACHHH) is a nonprofit agency that enhances the health, dignity, and independence of Addison County residents through comprehensive, patient-centered home health and hospice care. ACHHH was one of 19 locally funded partners that UWAC interviewed during a 2021 Advocacy Listening Tour. When discussing what barriers nonprofits face, ACHHH was among the majority of partners who mentioned workforce shortages. For ACHHH, nursing shortages have been an ongoing issue that the pandemic has made much worse.
ACHHH reports that nursing vacancies have reached unprecedented heights that can alter the landscape of healthcare. There are 3,900 nursing vacancies in Vermont alone, and only 26% of these are new jobs. The remaining 2,886 (74%) are jobs that have become vacant due to nurses retiring or leaving the nursing profession altogether.
Nursing is a challenging field, and it can be exhausting in normal times. Add the stressors of the pandemic, and the result is that record numbers of nurses have left the healthcare field. As a result, most organizations become dependent on traveling nurses, an expensive option that is a revolving door.
The ability for Vermont to retain nurses is critical to continue as a state that can deliver continued care to our aging residents. The costs to recruit and replace a nurse can be between $22,000 and $64,000, with the average costs between $42,000 and $44,000. We must recognize the nurses' value who remain here and work on the frontlines and reward them for their perseverance and commitment to this field. We need to demonstrate to the current workforce of nurses that they are critical to the care and overall health of our patients and our community. Efforts must include retaining and rewarding those who have stood on the front lines and continue to deliver.
"Our journey at Addison County Home Health and Hospice, even before the pandemic, was the recognition that our strength is our team, our strength is our belief in our team and the
the recognition we offer each team member, that they are a valued member of this team."
- Maureen Conrad, Addison County Home Health and Hospice
Learn more about ACHHH
Learn more about UWAC's healthcare priorities
To stay connected to our Vermont Voices: Stories for Change series and advocacy news, sign up for our advocacy newsletter