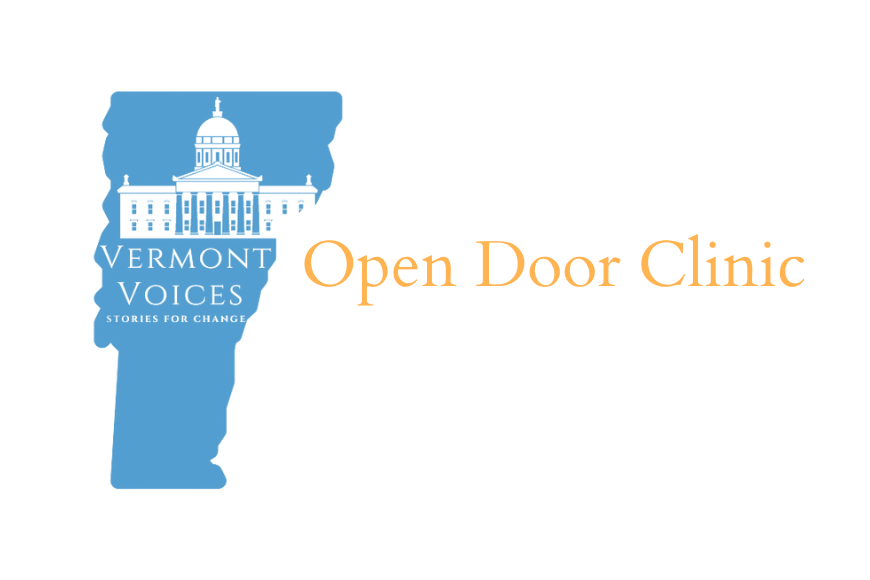 "We have become so much more than a safety net organization. We have moved from providing mostly acute care to providing acute and chronic care, and when an individual's needs go beyond what we can provide, we refer to a variety of specialists and other community partners" - Heidi Sulis, Open Door Clinic
The Open Door Clinic (ODC) is a free health clinic for uninsured and under-insured adults in Addison County, with 51% of their total patient population being Latinx migrant farmworkers who face profound language, health literacy, and cultural barriers. When unaddressed, these barriers contribute to delaying care and ultimately, poor health outcomes. Open Door Clinic works to break down these barriers and improve outcomes.
The clinic's specially trained staff are a vital component of its success. Melanie Clark, for example, is ODC's Vermont Health Connect Certified Application Counselor. She helps people simplify and understand health insurance language which allows clients to make informed decisions about affordability and enrolling in a plan.
"Melanie was so helpful and down to earth when assisting me with my Medicaid application. She was professional and personal and helped make the process so much easier. Never having applied before, it was pretty confusing when I looked online. She even assisted with getting previous medical services covered, which was a huge relief for my family and me." - ODC Client.
The pandemic has shown a light on many disparities in healthcare and in accessing care, particularly within our communities of color. To reduce delays in seeking dental care and with sensitivity to the low literacy rates among Latinx population, the ODC was able to source and lead a collaboration with Middlebury College and regional comic artist, Marek Bennet. This resulted in a dental booklet, in a comics format, that contains basic dental care information and explains the significant connections between dental care and general health. The booklet is in Spanish and includes graphics about how to care for your teeth.
"To successfully achieve health equity in our communities, we must first both creatively and effectively address one's social determinants of health." - Heidi Sulis, ODC