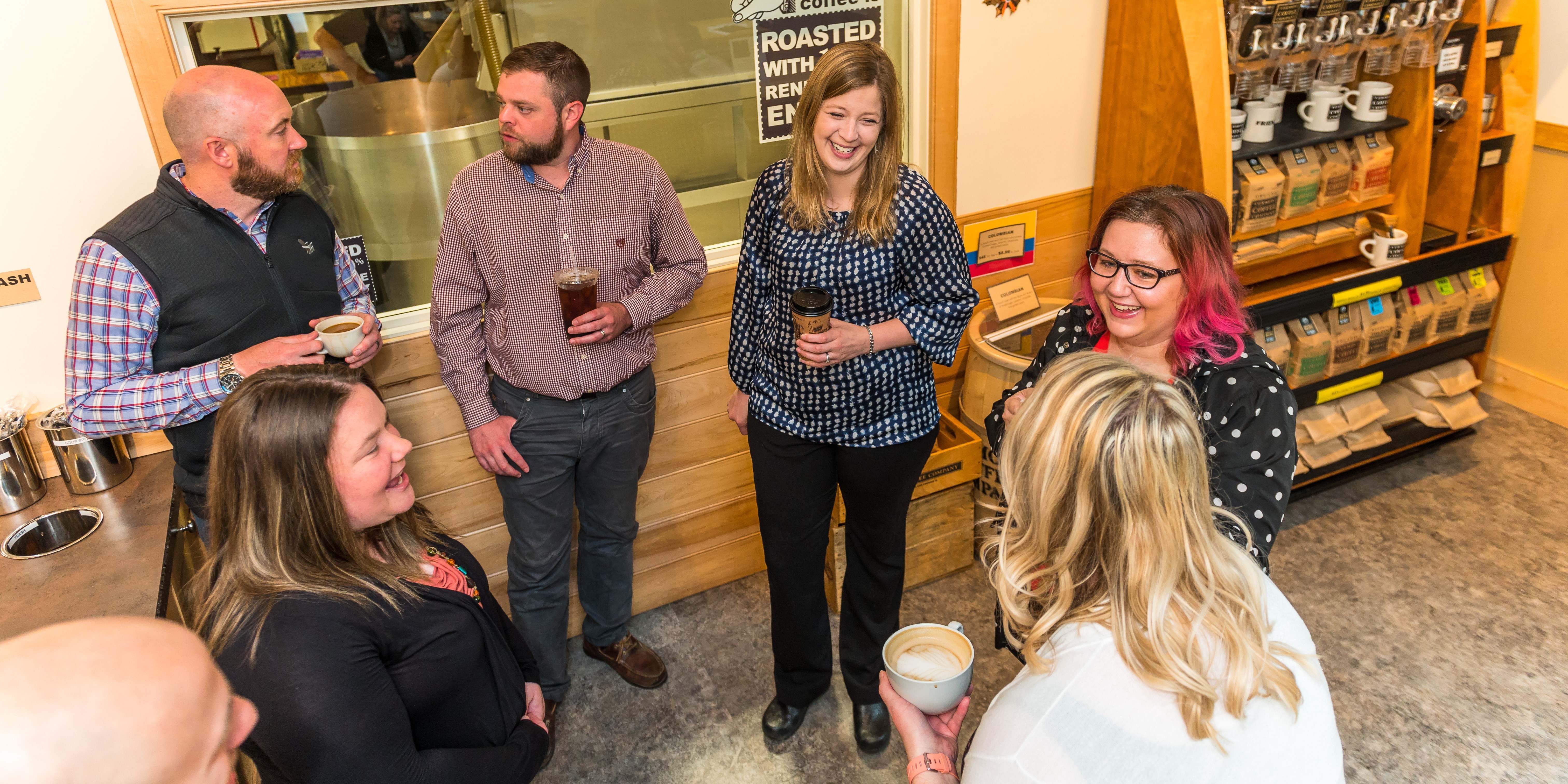 We're on the search for people who want to connect with friends and colleagues, make a difference in the community, and have fun doing both!
What is ELAC?
Emerging Leaders of Addison County (ELAC) is a partnership between United Way of Addison County and the Addison County Chamber of Commerce. Together, these two organizations are working to identify, develop and empower the next generation of philanthropic leaders though community service, leadership development, and fun networking opportunities (emphasis on "fun").
Active members gain access to the following:
Invitations to fun and casual "Off the Clock" networking events with like-minded, young professionals from an array of industries
Access to Lunch and Learns, an interactive way to learn about what's going on in Addison County and how young leaders can get involved
Special membership to the the Addison County Chamber of Commerce. Benefits include connections to Addison County's top business leaders, free attendance at all networking mixers and educational seminars, regular information about events and opportunities in the county and state-wide, opt-in access to legislative updates during the session, and access to member-to-member discounts and special offers
Highly visible recognition as a new leader in Addison County
Hands-on volunteer opportunities in the local community
What We Do
Connect: Make lasting connections with other dynamic passionate Emerging Leaders, United Way staff and community leaders at networking events. Gain access to leadership and career development opportunities. Making connections with a purpose
Serve: Amplify your community impact by volunteering and participate in community building activities with local nonprofits to make a positive impact in meaningful and unique ways. Create a culture centered around volunteering
Lead: Advance community solutions and expand your horizons as leaders while learning about issues affecting Addison County residents and lead/take ownership of the lasting change/impact. Attend innovative leadership trainings
Events
Off The Clock: Every other month, we invite all our Emerging Leaders to get together to hang out!! Off the Clock events are hosted at sites around the Addison County area so keep your eyes open for one close to home and/or an opportunity to visit somewhere new. You're guaranteed to laugh at least one bad joke and make connections that will benefit you personally and professionally.
Lunch & Learns: Whether you're new to the area or you could drive from Bristol to Bridport blindfolded (don't do that!), you should come to our Lunch & Learns. Every other month we travel to different organizations to hear about what's going on in Addison County (the good and the not-so-good) and figure out what our role as young leaders is/should be. Short of creating a vision board, this is the most inspiring way to spend your lunch hour.
Volunteer Together: Friends that volunteer together, stay together! We're always looking for opportunities to roll up our sleeves and help others.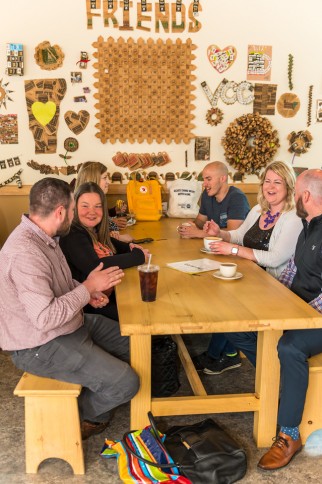 Frequently asked questions
What is the United Way of Addison County (UWAC) and what do you do?
The United Way of Addison County is independently operated and managed by a local Board of Directors. UWAC has a focus is on building a stronger community by investing in programs that support education, financial stability, and health for ALL Addison County residents. Through generous community and corporate contributions, UWAC financially supports dozens of non-profits across Addison County each year.
What is the Addison County Chamber of Commerce (ACCOC) and what does it do?
The Addison County Chamber of Commerce (ACCOC) plays a vital role in the success of our business community. The Chamber operates a Visitor's Center just outside of Middlebury's downtown and is responsible for promoting the county as a tourism destination, responding to inquiries from visitors and residents, as well as providing referrals to member businesses. The ACCOC is also an important resource for the business community, providing governmental affairs programming, educational forums and opportunities to meet other members to create and nurture connections.
Why is Emerging Leaders of Addison County affiliated with the United Way of Addison County?
There are nearly 1,800 local United Way organizations around the world and many of those include an emerging leaders group. The United Way gives our group a platform to achieve our mission. It is a recognizable and respected organization that has created a successful blueprint for improving the quality of life in our local community, a goal that is directly in line with our primary goal as up-and-coming leaders. Lastly, since we are all very busy, the United Way will be able to assist our group with programming, administrative tasks, record keeping, and other operational functions.
Why is there a membership fee to join?
Simply put, we believe that if you want to see Addison County become a better place to live for you and your family, there is no better way to do that than by financially supporting the United Way of Addison County. Your membership fee also helps provide some funding for, you know, the fun stuff we do together.
Do I have to join ELAC to participate in events?
We have a "more the merrier" mindset! Event attendance is FREE for ELAC members! Cost for attendance for non-members will vary based on the event. We want ELAC to be available to any and all young professionals interested in participating. Maybe next year a membership will be in your budget - we can wait!
Does my profession or career stage matter when getting involved with ELAC?
Absolutely not! We pride ourselves on having a diverse group of members with different professional backgrounds.
Email Linnea Oosterman, Volunteer & Outreach Coordinator, for more information!