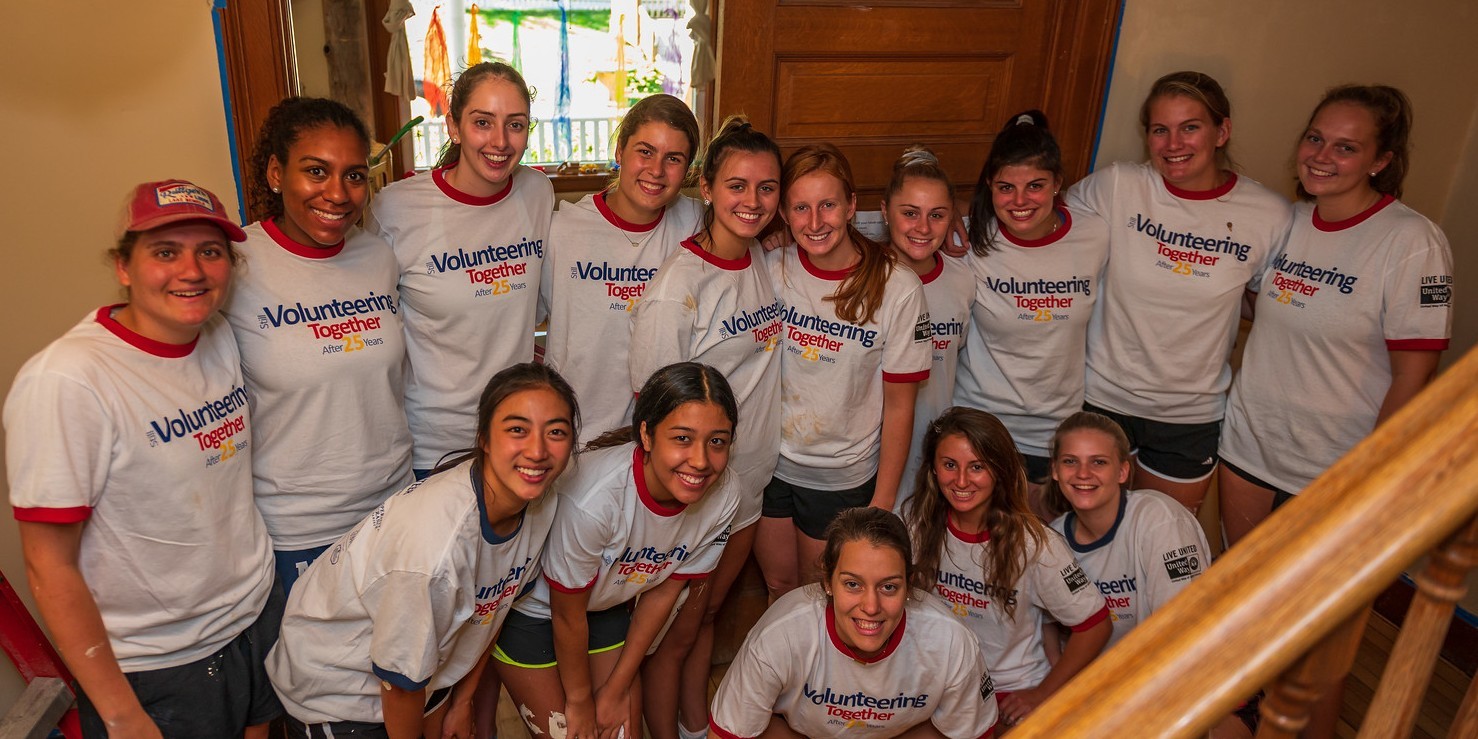 At United Way, volunteering is a way of life! We connect people to volunteer opportunities all year long, but for two days in September, we bring it to the next level. During Days of Caring, we connect hundreds of volunteers with dozens of nonprofits for two days of hard work, laughter, and making a change in our community. Days of Caring is the perfect team-building opportunity for families, coworkers, teams, and clubs. It's also a great way for individuals to deepen their understanding of local human service needs, find a cause they care about, roll up their sleeves, and get to work making a difference!
Mark your calendars for MONTH of Caring 2020!
As you can imagine, placing volunteers throughout the county to support our local nonprofits will look much different this year. In fact, it's going virtual the entire month of September for our very first Month of Caring!
Our mission remains the same in 2020: to help volunteers develop a deep understanding of nonprofit agencies and give back to their local Addison County community. However, to keep our community healthy and safe, volunteers will do this individually throughout September. Whether you have 30 minutes to volunteer or want to volunteer all 30 days, we'd love to see how you're helping our community (and will provide you with a lovely "Month of Caring" t-shirt when you sign up)!
Thank you to all who participated in our first ever Month of Caring in 2020!
For more information about our volunteer efforts throughout the year, visit our Volunteer Center or contact our Volunteer & Donor Engagement Coordinator, Alex Larrow, at alex@unitedwayaddisoncounty.org or (802) 388-7189, ext. 207.