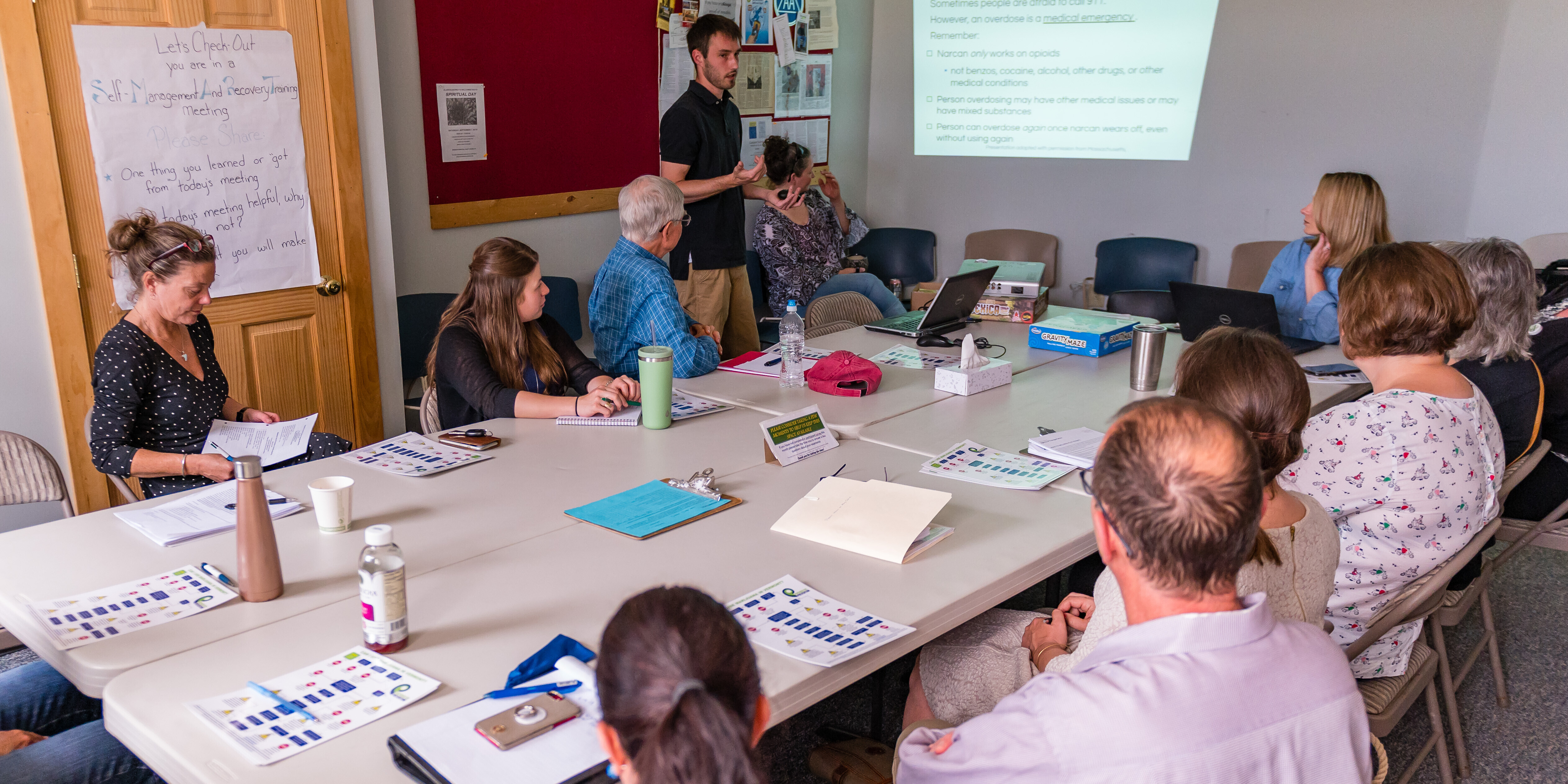 community Impact funding
We invest where the community needs us the most, but we don't do it alone. We rely on a diverse team of dedicated Addison County citizens to review and evaluate applications and make program funding recommendations to our volunteer Board of Directors. Our funding priorities are Health, Education, and Financial Stability.
We make 3-year funding commitments (dependent on the success of our annual fundraising efforts) and focus each year on one of our three priority areas. In March 2023, we will begin to accept applications from nonprofits working to enhance Education in Addison County (Financial Stability in 2024, Health in 2025).
Have questions about your existing grant or application? Contact our Executive Director, Helena Van Voorst.
Not a CIF Recipient, but wondering how you can apply?
If you are a nonprofit that serves Addison County residents and your mission aligns with an area of need related to Health, Education, or Financial Stability (see detailed lists below), we want to hear from you! Please email Helena Van Voorst so we can get to know each other!
HEALTH programs must address one or more of the following:
Mental health
Physical health
Dental health
Emotional well-being
Substance misuse prevention, treatment, and/or recovery
Living independent and safe lives
Access to timely and affordable quality healthcare
Health education and supporting healthy choices
EDUCATION programs must address one or more of the following:
Equipping families to support the social-emotional needs of their children
Ensuring that children and youth are ready to learn
Children and youth are at or exceed grade-level learning
Children and youth have the skills and competencies to succeed
Youth graduate from high school or equivalent
Youth and young adults have skills, knowledge, and behaviors for higher education or employment
Children and youth make healthy living choices and/or have healthy relationships
Continuing education for adults
FINANCIAL STABILITY programs must address one or more of the following:
Job skills and/or placement
Permanent, safe, and affordable housing
Food security
Free Resources & Support
At the heart of our mission is a commitment to do everything we can to ensure that our local non-profits are strong, healthy, and prepared to accomplish great things. Whether your organization or program currently receives Community Impact Funding from us or not, we're here to help.
We're happy to share the following tools and resources we've found helpful in our own work. You're welcome to use them as is or adapt them for your organization's needs. If you have any questions or would like to schedule a time to meet with one of our staff, please email our Director!
Addison County Racial Equity Learning Community
Addison County Racial Equity Learning Community is made up of local non-profit leaders committed to coming together to support each other to address and dismantle systemic racism both within our organizations and within our communities. We will examine our practices and norms and share resources and ideas to increase our personal cultural competency and that of our organizations. Collectively we will increase our understanding of the issues of race and ethnicity, racial equity, and systemic racism with a goal of creating more inclusive and impactful organizations across the county. All are welcome to join us, see this page for upcoming events, and sign up for the newsletter.
Learn United: A Nonprofit Seminar Series
Working with partners like Sarah Audet of Hedgehog + Fox Collaborative, we continue to learn together with our county partners by offering free seminars on various topics and challenges that are relevant to nonprofits. Visit our Learn United page for upcoming seminars.
Board Development
A Sampling of Nonprofit Blogs and Websites We Love (and Why We Love Them)
We'd love to know what non-profit blogs/sites you enjoy. Email us your favorites!