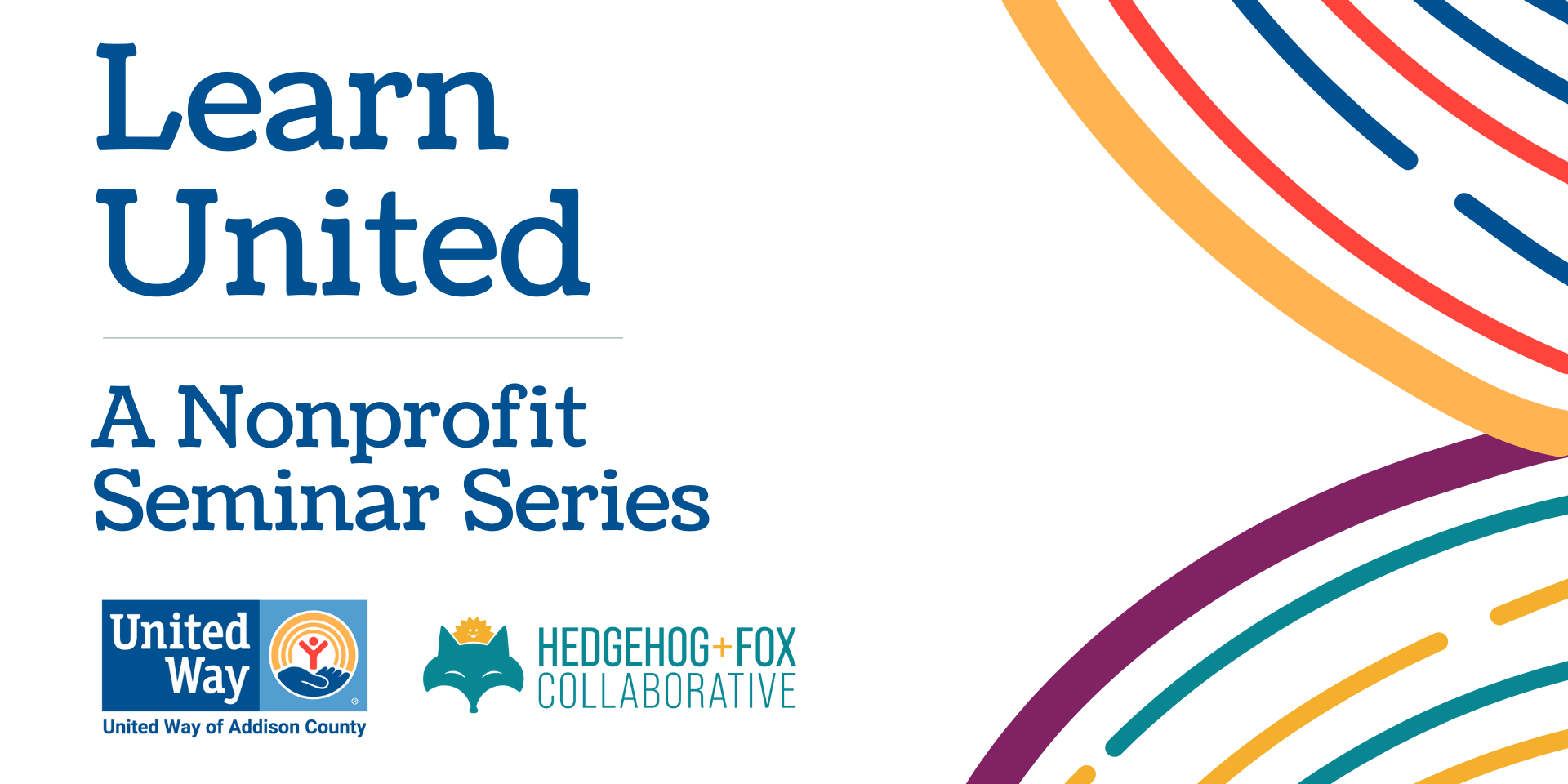 Learn United: A Nonprofit Seminar Series is a collaboration between United Way of Addison County and Hedgehog + Fox Collaborative to bring free professional development opportunities for nonprofits. Helena Van Voorst (Executive Director, UWAC) and Sarah Audet (Principal, Hedgehog + Fox) are committed to offering opportunities to learn together based on feedback from their colleagues in the nonprofit community.
2022 Learn united seminars
Next-Level Nonprofit Marketing with Minimal Resources (recording)
April 29, 2022
Healthy, Wealthy, and Wise: Understanding Balance Sheets, Budgets, and Board Responsibilities (recording)
June 30, 2022
Easy Does It: Demystifying Annual Fundraising Campaigns (recording)
October 6, 2022
Overcoming Perfectionism (recording)
December 9, 2022
Contact us
Have an idea for a nonprofit seminar or interested in presenting? Email Helena and Sarah!