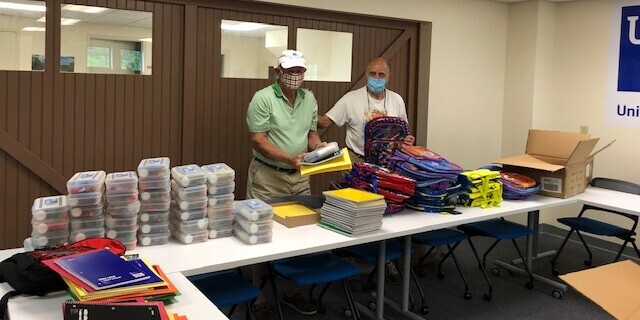 This August, four thousand Addison County children will begin a new school year. Soon school supply lists will be sent out and families will begin purchasing notebooks, binders, crayons, and pencils for their students. For some families, shopping for school supplies is fun. But for too many families in Addison County, it proves to be a financial burden.
With the cost of all supplies rising dramatically, the need for UWAC's Stuff the Bus program is greater than ever. Together we can support local families and alleviate the financial strain of preparing children to learn.
Our goal this year is to purchase and stuff 500 new school supply backpacks! Based on data from the VT Department of Children & Families (DCF), Helping Overcome Poverty's Effects (HOPE), John Graham Housing and Shelter (JGS), and county teen centers, we know the need for basic necessities exists for students all across Addison County. We hope we can count on you to help kids who need extra support start the school year off on the right foot.
We hope that we can count on you to help our local students start the year off strong. If you have questions about Stuff the Bus or would like to help us stuff or distribute backpacks, please email Amy Hoekstra.