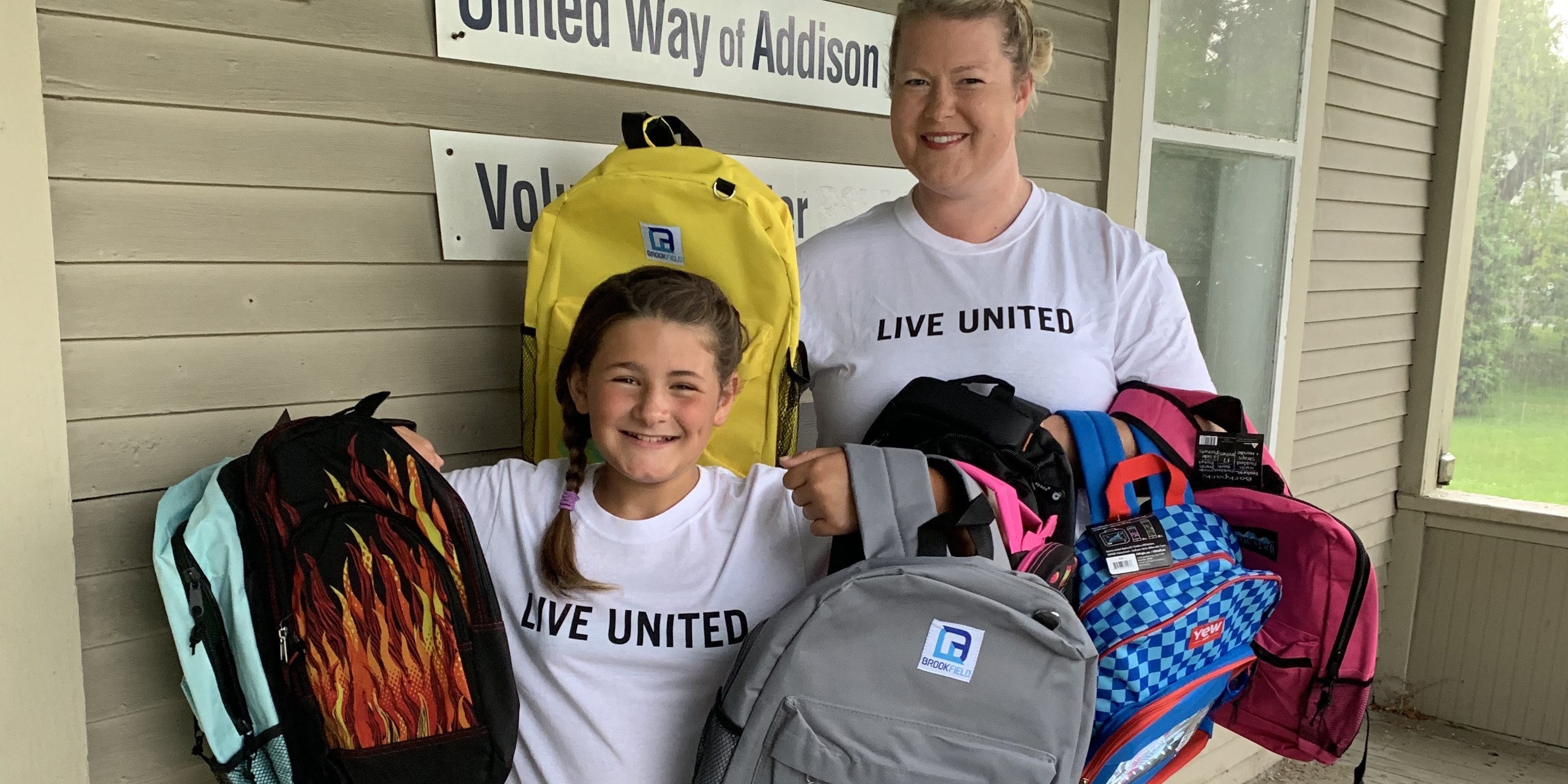 Our mission is to make sure the entire community is set up for success in every area that determines our residents' overall well-being. That includes alleviating the financial strain of preparing our children for school. Every year, we provide hundreds of Addison County students with backpacks stuffed with the notebooks, pens, pencils, crayons, erasers, binders, folders, and rulers they need to begin their school year ready for success.
300 Backpacks is Our Goal for 2019
Last year, thanks to the generosity of our community, we gave away 150 stuffed backpacks.This year, we're doubling our goal because we've been asked by some local agencies to provide backpacks to the kids they serve. To make a donation and help provide a stuffed backpack to a local child, click this button:
Click Here to Donate Backpacks
To pick up a backpack between August 19 and September 20, you can visit these locations:
Vergennes
Congregational Church: Tuesday & Thursday 2pm -4pm and Saturday 8am -10am
Middlebury
H.O.P.E.:Monday-Saturday, 9am-5pm
CVOEO:Monday-Friday, 8am -12pm and 12:30pm-4pm
Bristol
St. Ambrose Rectory (white building, behind the church): Tuesday & Wednesday, 8:30am-5pm and Friday, 9am-4pm
To help us stuff and/or distribute backpacks, contact Linnea Ooosterman.
If you know a student that needs a backpack or some school supplies, let us know! Linnea, our Volunteer & Outreach Coordinator, would be more than happy to help you (linnea@unitedwayaddisoncounty.org or 802-388-7189). While we distribute the majority of our backpacks and supplies in the fall before school starts, we know students move to the area mid-year and need supplies all year long so we keep a modest inventory on hand.