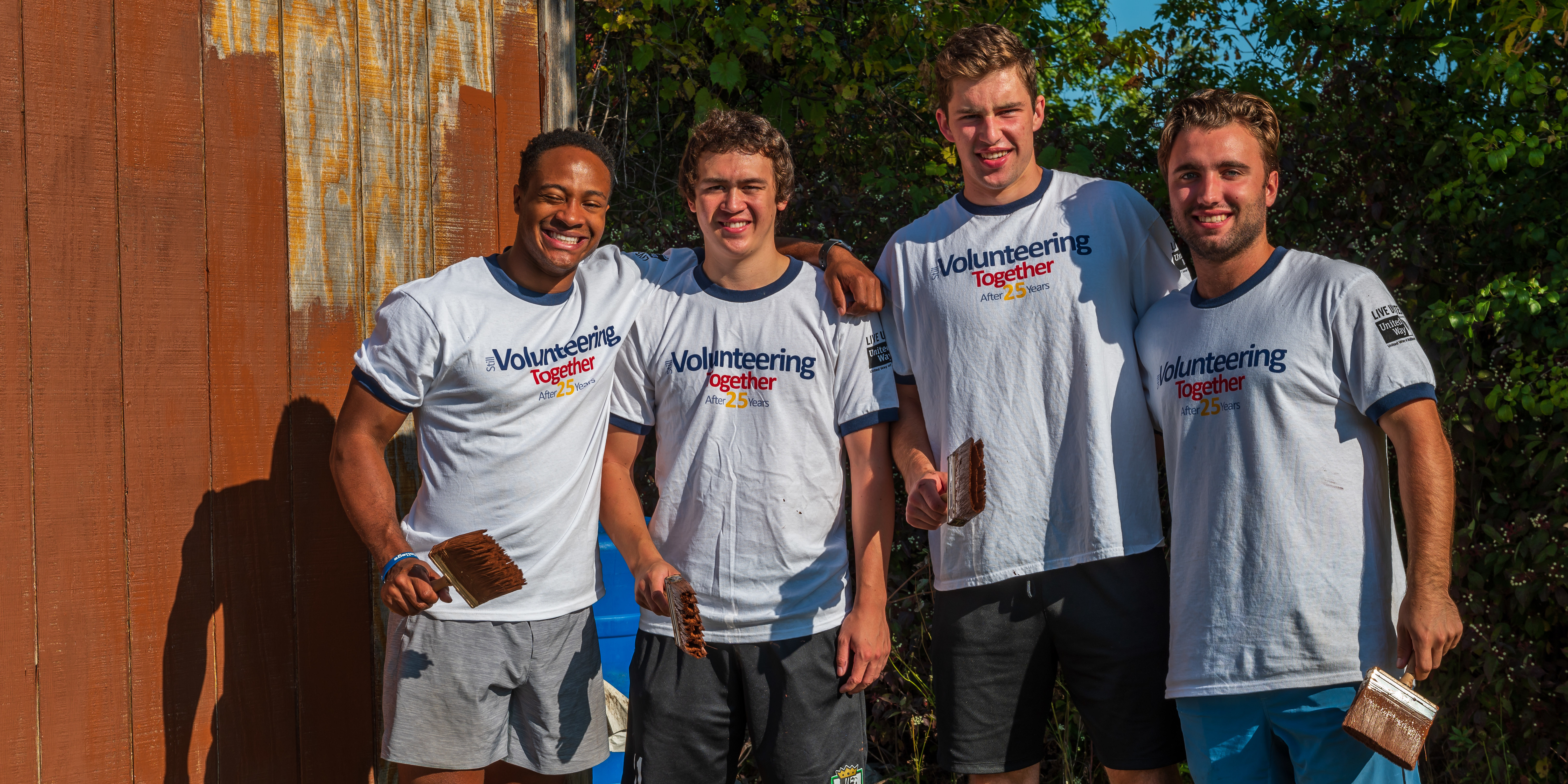 Congratulations to our 2020 "LIVE UNITED" Scholarship Recipients
United Way of Addison County fosters community service in all community members, but especially in our youth. In that spirit, we are pleased to honor local high school seniors through our "LIVE UNITED" Volunteer Scholarship Award. On behalf of a generous donor, three students are chosen annually for the "LIVE UNITED" Volunteer Scholarship Award, recognizing students who volunteer in their community and who are interested in advancing their education. This award comes with a $1,000 cash award for each student, to be used for post-graduation education. This could be college, trade school, Adult Education, etc.
We are pleased to announce our 2020 recipients:
Kamrin Bartlett, Middlebury Union High School
Kam volunteered hundreds of hours over the past two years in the Middlebury Union High School athletic training room. His responsibilities included daily maintenance of the AT facility, filing, record keeping, game set up, and assisting with injury management. Sarah Johnstone, Athletic Trainer, says, "Kam always seems to know what his injured peers need. He is quick to lighten the mood with his wit and humor, but also knows when our patient just needs calming reassurance." Kam plans to attend Norwich University to study Health Sciences.
Michael Davis, Vergennes Union High School
Michael first got involved with the Sons of the American Legion Post #14 when he was in seventh grade, after a history class required him to do 15 hours of community service. He enjoyed volunteering so much that when his required service was complete, he continued to return to volunteer. Commander of the Legion, Chris Hanfield clocks about 700 hours per year on events and said that Michael is right there behind him on volunteer hours! Michael plans to attend Vermont Technical College and pursue a degree in Professional Pilot Technology.
Alexis Kouwenhoven, Mt. Abraham Union High School
Serving her community by volunteering for youth organizations has been a huge part of Lexi's high school career. Whether it's a camp counselor at a Girl Scout camp, being a coach for "Girls on the Run", or speaking to elementary students about handling stress and anxiety, Lexi is committed to being a positive influence to the youth residents of her town. She spent the winter of 2019-2020 coaching 3rd and 4th grade girls basketball in Starksboro, and her calm demeanor guided her to promote learning, good sportsmanship, and healthy fun, according to Greg Cousino of the Starksboro Sports Program. Lexi will attend either Quinnipiac University or Sacred Heart University and is considering majors in Education or Business.


Congratulations Kam, Michael, and Lexi and thank you for exemplifying what it means to "LIVE UNITED"!
Check back in early 2021 for our 2021 application!