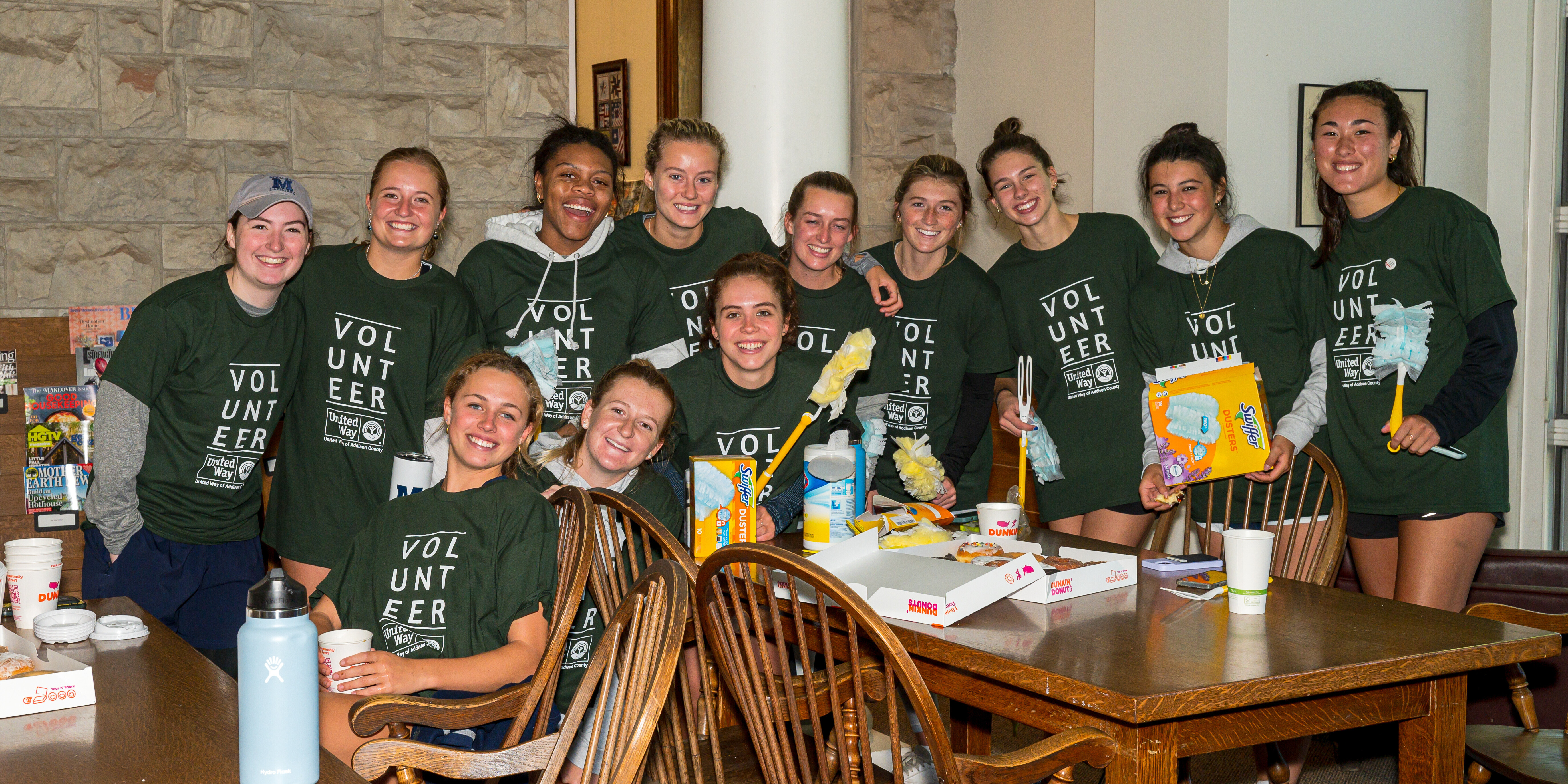 United Way of Addison County fosters community service in all community members, especially our youth. In that spirit, we are pleased to honor a local high school senior through our "LIVE UNITED" Volunteer Scholarship Award. On behalf of a generous donor, one Addison County student is chosen annually for the "LIVE UNITED" Volunteer Scholarship Award, recognizing students who volunteer in their community and who are interested in advancing their education. This scholarship comes with a $3,000 cash award to be used for post-graduation education (college, trade school, Adult Education, etc.).
Now accepting applications for the 2022-2023 School Year
Eligibility
Applications for the 2023 LIVE UNITED Volunteer Scholarship Award can be submitted to United Way of Addison County if the nominee meets the following criteria:
1. Senior in High School (or equivalent)
2. 21 years old or younger
3. Has volunteered in Addison County anytime within their high school years (grades 9-12)
4. The volunteer service has made an impact on the community, and their own personal learning
5. Must be applying to or enrolled in an accredited post-graduation site. This could be college, trade school, Adult Education (minimum 6-credit semester or the equivalent)
6. Participation in this scholarship award shall be on a voluntary basis
7. Applicant must not be employed by UWAC or be a dependent of UWAC Staff or Board Members
Requirements
1. Completed Scholarship Application which includes answers to the "Questions for Student" document
2. A student resume of all applicable High School activities (sports, student government, activities, jobs, etc.)
3. Letter of reference from the organization or individual impacted by your service that answers the "Questions for Reference"
4. The scholarship funds will be made available to the educational institution in which the student is enrolled
5. Payment will be issued by United Way of Addison County
2023 Selection and Schedule
Please complete the application, "questions for students," student resume, and letter of reference and send to: amyh@unitedwayaddisoncounty.org or via US Mail to:
Amy Hoekstra
United Way of Addison County
PO Box 555
Middlebury, VT 05753
All application documents are due to United Way of Addison County by May 8, 2023. Winners will be notified no later than May 26, 2023.