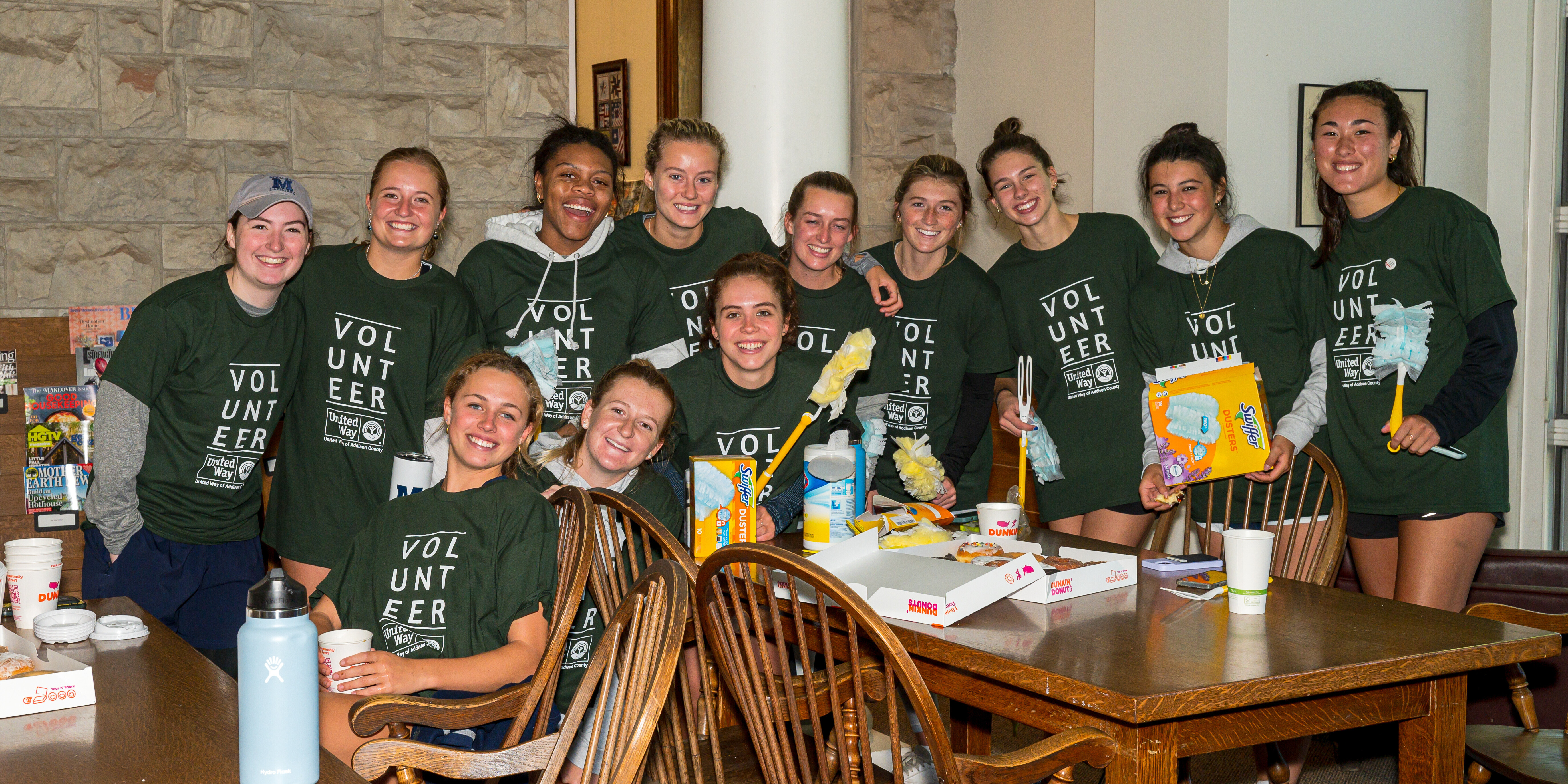 United Way of Addison County fosters community service in all community members, especially our youth. In that spirit, we are pleased to honor a local high school senior through our "LIVE UNITED" Volunteer Scholarship Award. On behalf of a generous donor, one Addison County student is chosen annually for the "LIVE UNITED" Volunteer Scholarship Award, recognizing a student who volunteers in their community and is interested in advancing their education. This scholarship comes with a $3,000 cash award for post-graduation education (college, trade school, Adult Education, etc.).
Congratulations, Camila Blanco!
The 2023 LIVE UNITED Volunteer Scholarship Award recipient is Camila Blanco of Salisbury. Fluent in both Spanish and English, Camila served as a volunteer at Open Door Clinic as their receptionist. She says it was a privilege to be a friendly face that welcomed patients into the clinic and communicated with them in a way that put them at ease in an unfamiliar setting.
Julia Doucet, Outreach Nurse and Case Manager at Open Door Clinic said that Camila's presence at the clinic brightened many of their patients' days. "At the end of a long work day, showing up to a warm welcome and a familiar accent is like a warm blanket. Camilia would engage in brief conversations with each patient, knowing the cultural expectation of asking about their families. She is a valuable member of our clinic team."
After graduating from Middlebury Union High School this spring, Camila plans to attend Tufts University to major in Political Science. From the Board and Staff at United Way of Addison County, congratulations, Camila! Thank you for your service to Addison County!
Please contact Amy Hoekstra with any questions about the LIVE UNITED Volunteer Scholarship Award.