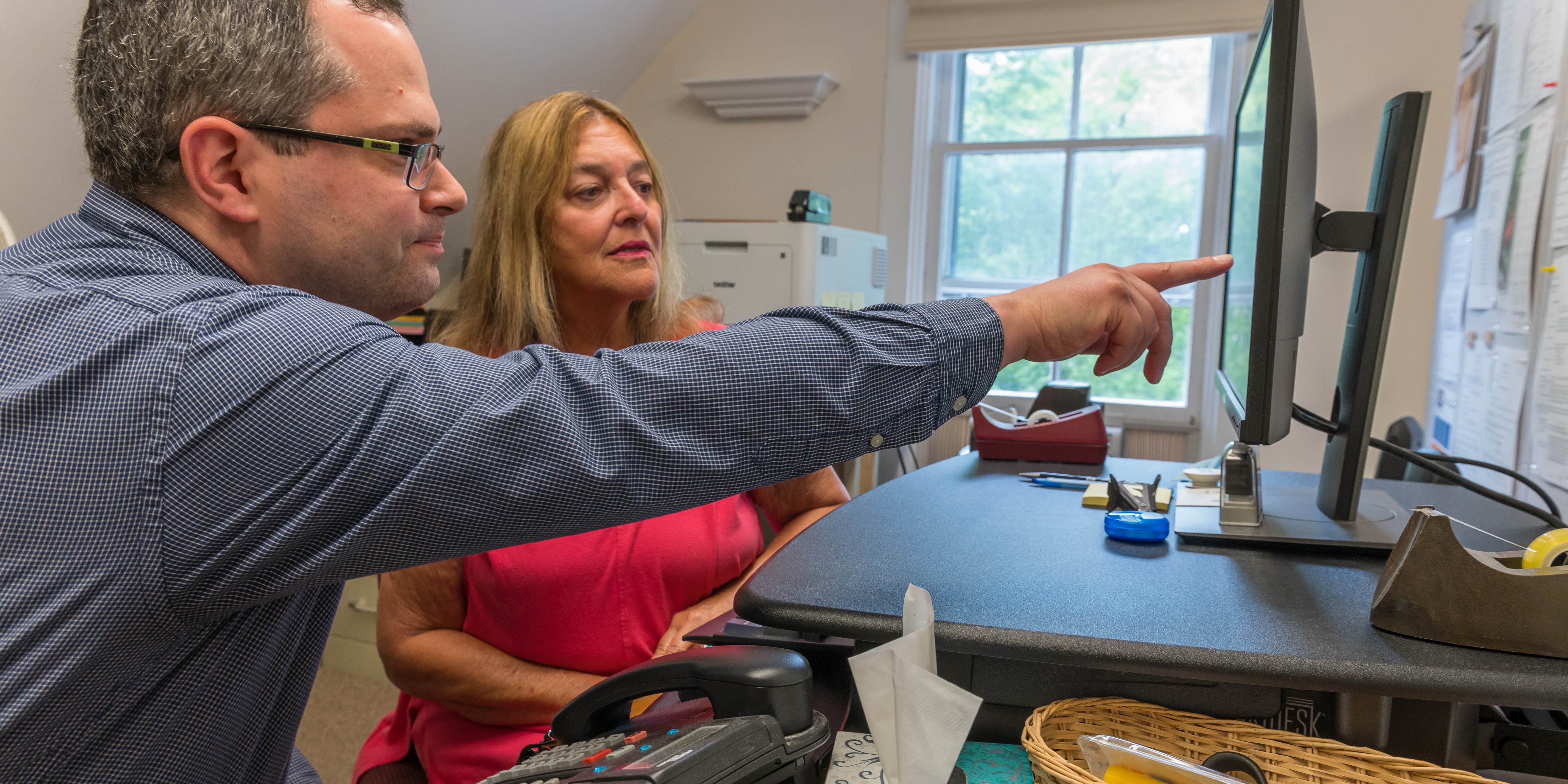 3/23/20 update: Per Governor Scott's Executive Order to avoid all non-essential close contact situations through April 15th, we will be postponing all in-person tax appointments made with Steve Williams. The IRS has extended the filing deadline until July 15, and if you had an appointment with Steve, he will reach out to reschedule with you once the governor lifts the restriction. If you'd like to try working on your taxes yourself from home, please go to MyFreeTaxes.com. You're also welcome to email Steve at steve@unitedwayaddisoncounty.org.
Through United Way's partnership with H&R Block, every household with a simple return can file their federal and state taxes for free.
But that's not all.
United Way of Addison County staff and volunteers are here to help. Every January, we begin accepting one-on-one appointments with people who are comfortable using MyFreeTaxes.com but would like some additional support. Our trained staff and volunteers provide guidance want to make sure you understand what information you're being asked to provide and make sure you're entering the right information in the right place.
This a free service for any household with a simple return. Save money you'd spent on tax preparation fees and let our MyFreeTaxes team help you maximize your returns!