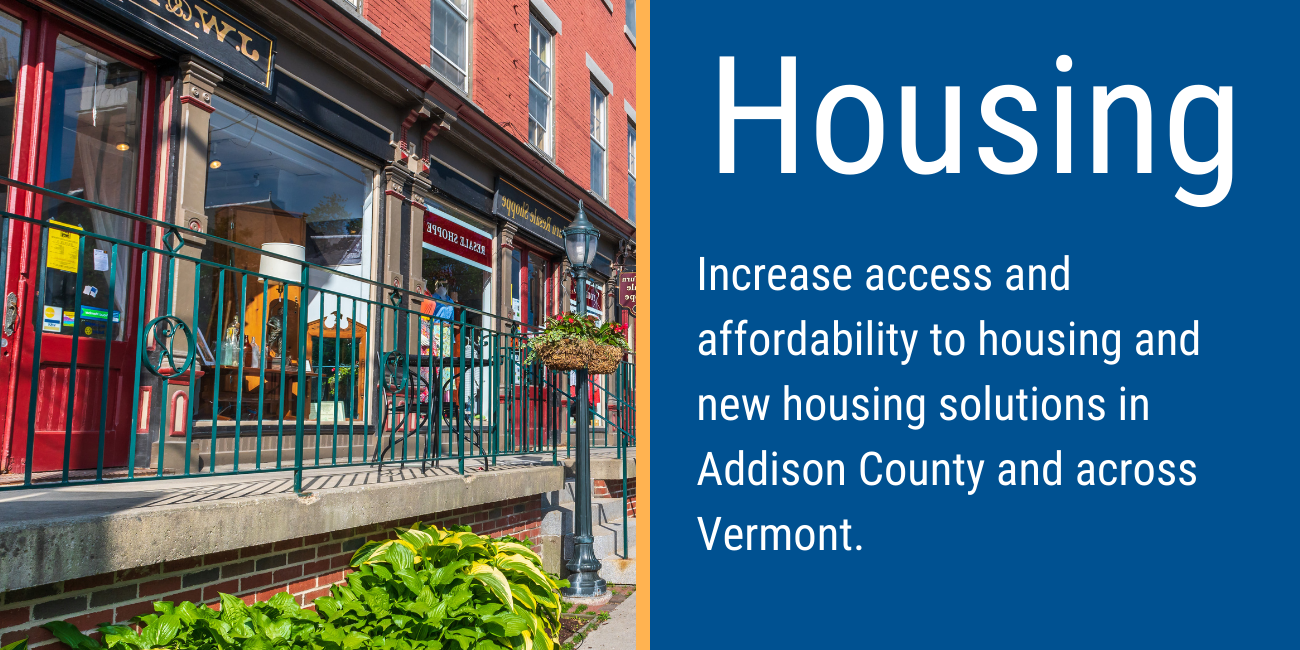 Affordability: Though Vermont's median income is higher than the national average, Vermont has one of the highest living costs in the country, making it increasingly difficult even for folks with stable jobs and moderate incomes. According to the Vermont Housing Finance Agency, Nearly 40% of all households in Vermont rent or are cost-burdened.
Access: The pandemic and the economic recession have only increased the threat of mass evictions, displacement, and homelessness for people in our community, many of them without the resources and protections they need to remain stably housed. Furthermore, with Vermont colleges like UVM and Middlebury College accepting record numbers of students for in-person learning, the need for housing has increased as on-campus housing has become more limited. With all of this, more Vermonters are struggling to buy or rent due to affordability and availability issues.
Learn more about the need for affordable housing and join us in creating lasting change, sign up for our advocacy newsletter!