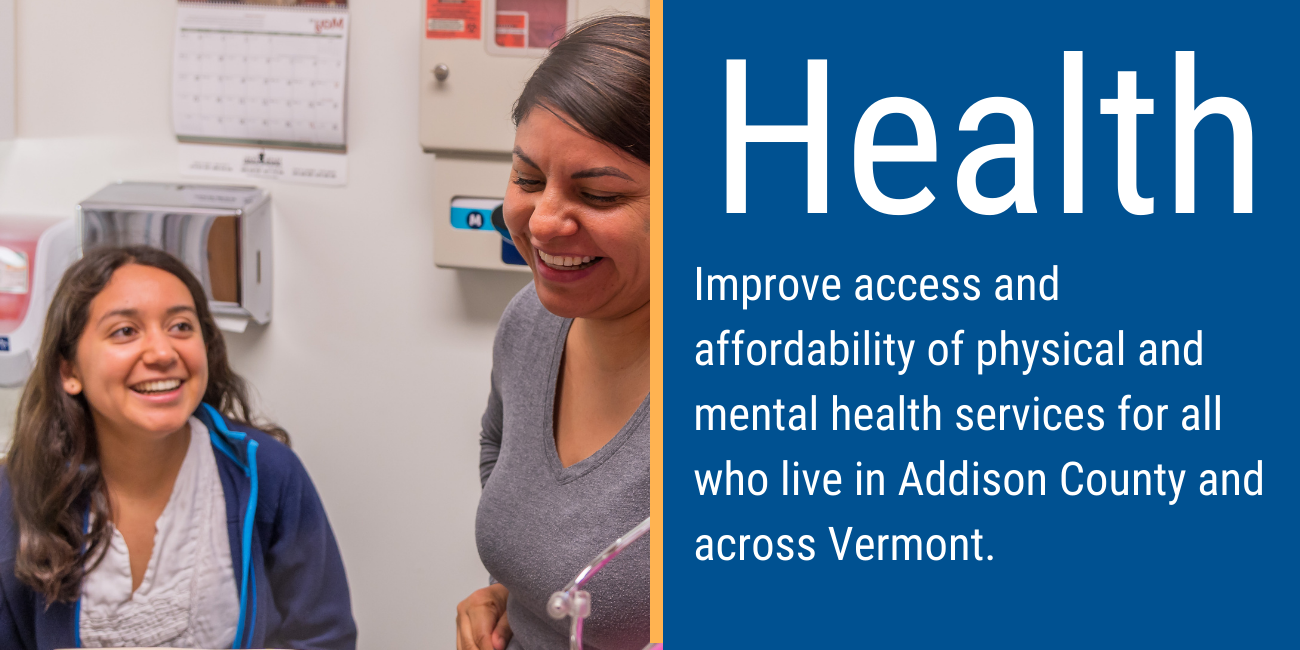 Access: While affordability is vital to health access, there is more to accessing healthcare than the price tag. Increased access also includes: improved health literacy, increased provider choices, and availability, and increased access to digital/telehealth services.
"We were invisible in the past. When you think healthcare, you think hospitals and doctor's offices. But we're on the front lines - we're in people's homes. We are one of the resources that keep our community safe and healthy."

- Deb Wesley, Addison County Home Health & Hospice
Affordability: According to the 2020 Vermont Health Care Expenditure Analysis, Vermont resident healthcare spending increased from $5.1 billion in 2012 to $6.4 billion in 2020, an average annual increase of 2.7%. Access to affordable healthcare remains out of reach for many, especially for individuals of color, the LGBTQIA+ community, women, and other minority populations. UWAC advocates for and supports bipartisan efforts to make healthcare coverage more affordable and understandable.
Mental Health: Nearly 70% of youth in Vermont reported that the COVID-19 pandemic made their anxiety/worry, mood, or loneliness "a little" or "a lot" worse (2020 VT Youth Planet Survey). In addition to long waitlists and social stigmas, it can be cost-prohibitive to seek mental healthcare because it is often poorly covered by insurance. The pandemic and the economic recession have negatively impacted many people's mental health and created new barriers for mental illness and substance use disorders.
"Mental health is as important as physical health"

-Rachel Cummings, Counseling Services of Addison County
Learn more about health access and affordability efforts in our area by signing up for our advocacy newsletter.