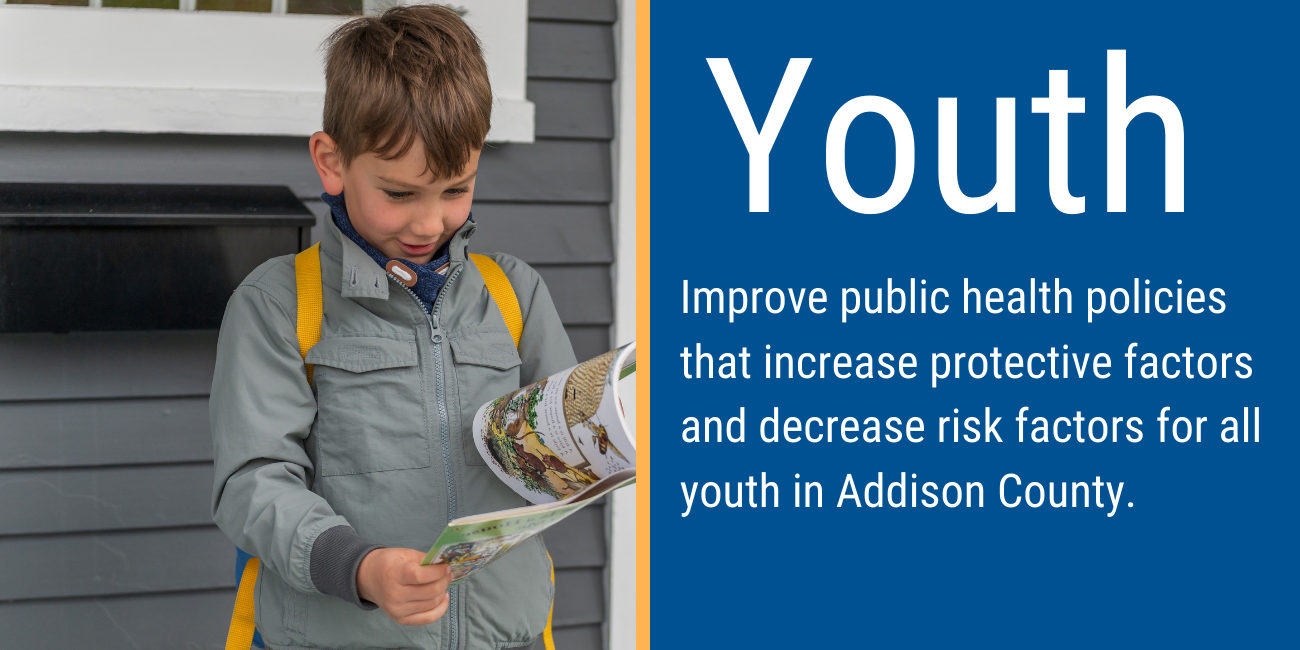 Improving Public Health: Risk and protective factors are key determinants of the ongoing cycle of substance use, future misuse, and other behaviors that can impact the quality of life. In April of 2022, Health Commissioner Mark Levine, MD publicly announced an increase in risk factors across Vermont; he reported that the pandemic was harmful to the health of many Vermonters in many ways, but one of the most concerning impacts was the increase in substance use, including alcohol. Communities that work collaboratively at prioritizing public health, and youth safety, and who implement policies that promote these prioritizations are more likely to see a decrease in youth substance use, an increase in perceived risks of adolescent drug use, and an increased likelihood of positive outcomes.
"The whole point of The Hub is to give a community to teens. The underlying message here is that the communities that are supposed to "be there" for teens - are failing. The Hub is happy to be that place for teens - but it's not enough. It should be implicit that teens are a significant part of the community."

-Taylor Welch, The Hub
Learn more about our commitment to youth by signing up for our advocacy newsletter and our prevention coalition newsletter.