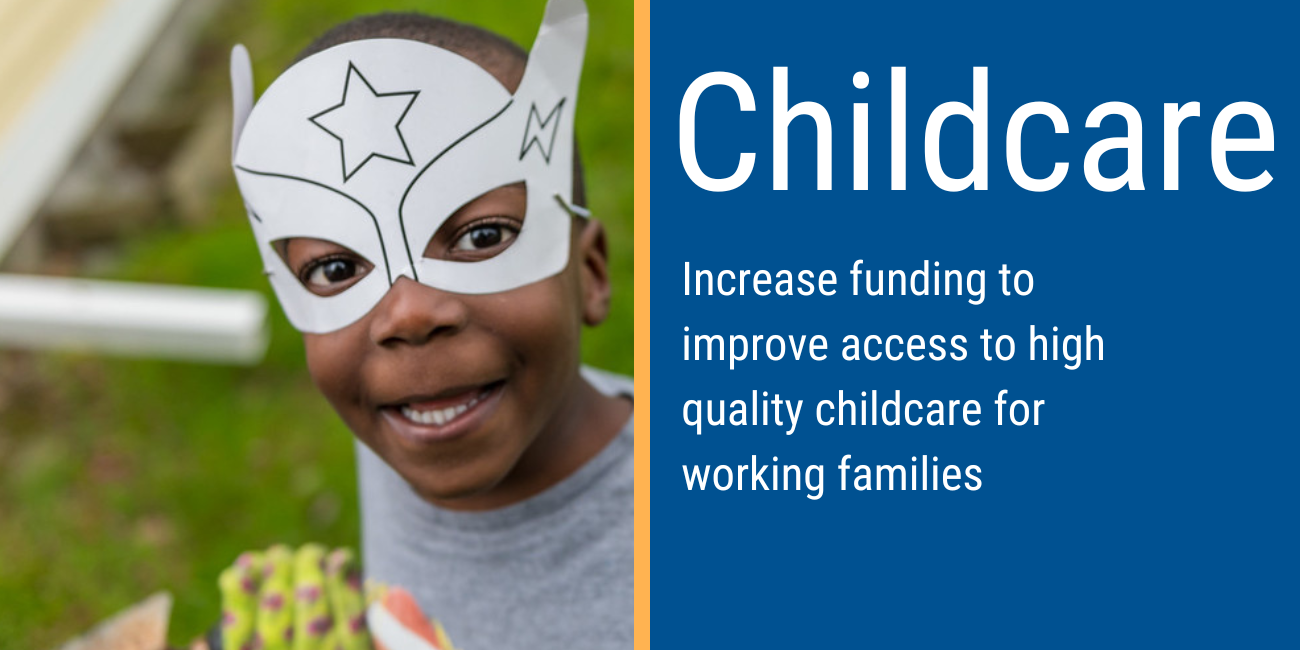 Access: According to Let's Grow Kids Network: three out of five of Vermont's youngest children do not have access to childcare programming. Not only is it difficult to access, but the cost of child care is higher than ever. According to the 2021 Community Health Needs Assessment, 85% of parents in Addison County report they are spending 10% or more of their household income on child care (compared to 72% in 2020). Families whose income decreased during the pandemic faced greater difficulty accessing childcare than those whose income was not affected.
"Our goal would be that children have equal access to our programs and services."

-Mary Johnson Children's Center


"We need to continue to recruit and retain hardworking early childhood education professionals in Vermont so that all families can have access to childcare when they need it. We can do this by advocating for increased funding for early childhood education centers around Vermont, as well as programming to help staff and families with things such as health insurance, transportation, and more."

-Bristol Family Center
How much do we need? According to Vermont's Childcare Campaign 2021 Impact Highlights, in order to meet the need for child care in Addison County, we would require 323 spaces for Infants, 129 for Toddlers, and 148 for Preschoolers.
Learn more about access to affordable childcare efforts in our area by signing up for our advocacy newsletter.